10 Most Tax-Friendly States for Retirees
If you chose one of the tax-friendly states for retirees your retirement savings could last longer.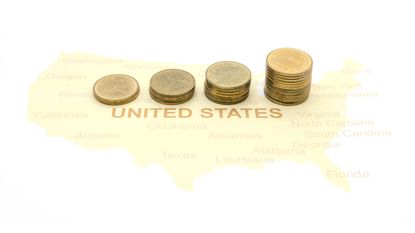 (Image credit: Getty Images)
As you approach retirement, or if you're already there, you may be thinking about moving to a different state to live out your golden years. If that's the case, you'll want to consider climate, proximity to family and friends, access to quality health care, and a host of other important factors before picking a new location. But make sure you add taxes in the new state to the list of considerations. Depending on your situation, the total state and local tax burden in one of the best states to retire for taxes can be thousands of dollars less per year than in another. That can make a huge difference when you're trying to stretch out your retirement savings.
To do a head-to-head, multistate comparison of state taxes on retirees, you can use Kiplinger's State-by-State Guide to Taxes on Retirees. But if you're just looking for the 10 states that impose the lowest taxes on retirees, check out the list below. Our results are based on the estimated state and local tax burden in each state for two hypothetical retired couples with a mixture of income from wages, Social Security, traditional IRAs, Roth IRAs, private pensions, 401(k) plans, interest, dividends, and capital gains. One couple had $50,000 in total income and a $250,000 home, while the other had $100,000 in income and a $350,000 home.
All of the states on our "most tax-friendly" list exempt Social Security benefits paid to seniors from state income taxes. Most also allow an exemption for at least a portion of our hypothetical couples' other retirement income, such as private pensions or IRA withdrawals. They tend to have low property tax rates and/or reasonable sales tax rates, too. Take a look and see for yourself. We list the most tax-friendly state for retirees last.
See the final slide for a complete description of our ranking methodology and sources of information.
Senior Tax Editor, Kiplinger.com
Rocky is a Senior Tax Editor for Kiplinger with more than 20 years of experience covering federal and state tax developments. Before coming to Kiplinger, he worked for Wolters Kluwer Tax & Accounting and Kleinrock Publishing, where he provided breaking news and guidance for CPAs, tax attorneys, and other tax professionals. He has also been quoted as an expert by USA Today, Forbes, U.S. News & World Report, Reuters, Accounting Today, and other media outlets. Rocky has a law degree from the University of Connecticut and a B.A. in History from Salisbury University.