When to Expect Your Pennsylvania Rebate
Eligible Pennsylvania renters and homeowners have begun receiving PA rebate payments. See if you're eligible and when to expect your check.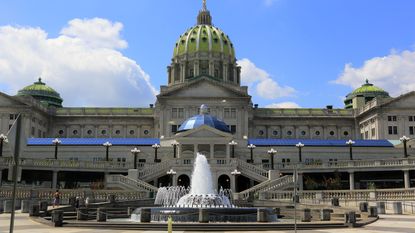 (Image credit: Getty Images)
Pennsylvania property tax/rent rebate payments started going out to eligible Pennsylvania homeowners and taxpayers last month. The Commonwealth will continue to distribute payments as new applications are processed. Applications were originally due to close on June 30, but the application deadline has been extended through the end of the year for eligible Pennsylvania residents.
Pennsylvania's Secretary of Revenue Patrick Browne said that the program has already made a "tremendous impact throughout Pennsylvania."
"Since this program's inception in 1971, it has delivered more than $8 billion in property tax and rent relief. Browne in a release when Pennsylvania began issuing the rebates last month.
Subscribe to Kiplinger's Personal Finance
Be a smarter, better informed investor.
Save up to 74%
Sign up for Kiplinger's Free E-Newsletters
Profit and prosper with the best of expert advice on investing, taxes, retirement, personal finance and more - straight to your e-mail.
Profit and prosper with the best of expert advice - straight to your e-mail.
Where's My PA Rebate?
If you have already applied for your Pennsylvania property tax or rent rebate, you can use Pennsylvania's Where's My Rebate? tool to track the status. You will need your date of birth and Social Security number.
Residents who have not yet applied for a rebate can still do so until December 31, 2023. Applications are available online through Pennsylvania's myPATH system. Renters and homeowners may also apply using a paper application. You can choose between receiving your rebate as a paper check or as a direct deposit.
Who Qualifies for a Pennsylvania Rent Rebate?
Pennsylvanians who don't qualify for a property tax/rent rebate this year may qualify in the near future (more on that below). To claim a 2023 rebate, residents must have rented an apartment, nursing home, personal care boarding home or similar residence in Pennsylvania in 2022 and have income that does not exceed $15,000. Additionally, renters must meet one of the following criteria to qualify for a PA rent rebate in 2023
Be 55 years or older
Be married to someone 55 years of older
Be at least 18 years old and permanently disabled
Be at least 50 years old and a widow or widower
How Much Are Pennsylvania Rent Rebates Worth? The amount of your rent rebate depends on your income. Half of Social Security income can be excluded from the calculation. For example, if you received $20,000 of Social Security, you may count only $10,000 as your income amount to qualify for the rent rebate.
Renters with an annual income of $8,000 or less will receive a rent rebate of $650.
Renters with an annual income between $8,001 and $15,000 will receive a rebate of $500.
Who Qualifies for a PA Property Tax Rebate?
The same age criteria used for Pennsylvania rent rebates applies to property tax rebates. However, homeowners must have owned and resided in their Pennsylvania home in 2022 to receive the property tax rebate in 2023. They must have also paid property taxes during the year.
How Much Are Property Tax Rebates Worth? PA property tax rebates are also dependent on your annual income. You may exclude 50% of Social Security income when determining your eligibility and rebate amount.
Homeowners with up to $8,000 in annual income will receive a rebate of $650.
Homeowners with annual income between $8,001 and $15,000 will receive a $500 rebate.
Homeowners with annual income between $15,001 and $18,000 will receive a $300 rebate.
Homeowners with annual income between $18,001 and $35,000 will receive a $250 rebate.
PA Tax Rebate Expansion
If you don't qualify for a Pennsylvania rebate this year, you may qualify in the near future. That's because new legislation will increase the amount of Pennsylvania residents who qualify for property tax and rent rebates.
According to information provided on Gov. Shapiro's website, the newly expanded Pennsylvania tax rebate program will qualify nearly 175,000 more PA residents for rebate checks. Additionally, many Pennsylvanians who already qualify for the payments will see higher payments in the future.
The legislation increases the income threshold to $45,000 for both renters and homeowners. This income cap will automatically increase each year to keep up with inflation. The maximum rebate will increase from $650 to $1,000. The PA rebate expansion will go into effect in 2024.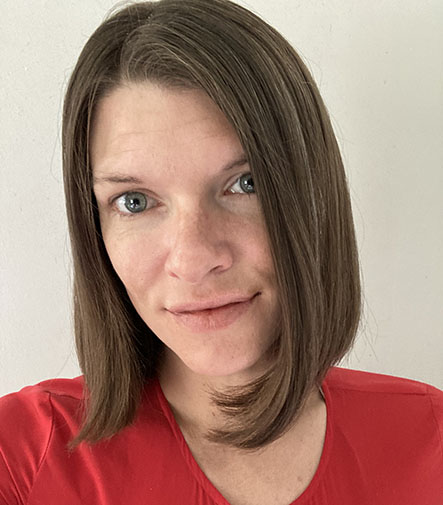 Katelyn has more than 6 years' experience working in tax and finance. While she specializes in tax content, Katelyn has also written for digital publications on topics including insurance, retirement and financial planning and has had financial advice commissioned by national print publications. She believes that knowledge is the key to success and enjoys helping others reach their goals by providing content that educates and informs.