10 States With the Highest Sales Taxes
When both state and local taxes are considered, you'll pay more sales tax when shopping in these states.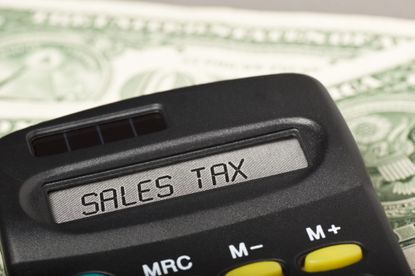 (Image credit: Getty Images)
Back-to-school shopping. Holiday shopping. Impulse buying. Bargain hunting. No matter how or why you're on a shopping spree, don't forget about sales taxes. Otherwise, if you don't plan for this extra cost, your budget is going to be busted before you know it.
Also remember that it's not Uncle Sam who's reaching into your pocket for a few spare coins. It's the state and local governments in your area that are imposing sales tax on the goods and, sometimes, services you purchase every day. And, when you factor in both state and local taxes, the overall sales tax rate where you live can be very high – and the 10 states listed below have the highest average combined state and local sales tax rates in the country.
But, to be fair, hefty sales tax rates don't necessarily tell the whole story when it comes to a state's overall tax burden. While sales taxes in a particular state may be high, other state and local taxes might be on the low end. As a result, a state with a high combined sales tax rate can actually be a very tax-friendly state when all taxes are considered. That's why our list also provides an overview of income and property taxes in the state, as well as our overall "tax-friendliness" rating for middle-class families (opens in new tab).
Sales tax values are for 2022 and were compiled by the Tax Foundation (opens in new tab). Income tax brackets are for the 2022 tax year, unless otherwise noted. Property tax values are for 2021, which is the most recent data available from the U.S. Census Bureau.
0
Senior Tax Editor, Kiplinger.com
Rocky was a Senior Tax Editor for Kiplinger from October 2018 to January 2023. He has more than 20 years of experience covering federal and state tax developments. Before coming to Kiplinger, he worked for Wolters Kluwer Tax & Accounting and Kleinrock Publishing, where he provided breaking news and guidance for CPAs, tax attorneys, and other tax professionals. He has also been quoted as an expert by USA Today, Forbes, U.S. News & World Report, Reuters, Accounting Today, and other media outlets. Rocky has a law degree from the University of Connecticut and a B.A. in History from Salisbury University.