Alabama State Tax Guide
Alabama state tax rates and rules for income, sales, property, fuel, cigarette, and other taxes that impact Alabama residents.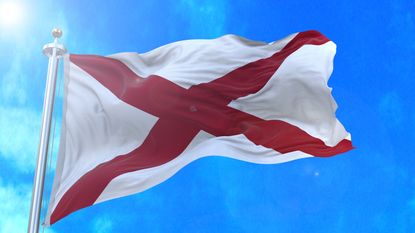 (Image credit: Getty Images)
Alabama state tax treats homeowners well. The state has one of the lowest property tax rates in the nation. Income taxes are also pretty tolerable, especially for workers with higher earnings. However, Alabama has its share of high taxes, too. While Alabama has a generally low statewide sales tax, localities can tack on hefty tax rates of their own. When considering local taxes, Alabama has one of the highest sales tax rates in the U.S.
[Data for this state tax guide was gathered from a number of sources including the Census Bureau, the state's government website, and the Sales Tax Handbook. Property taxes are cited as a rate percentage rather than the assessed value.]
Alabama State Tax: Income Taxes
Alabama has three income tax brackets, but most people pay the highest rate of 5% since it applies to income over $6,000 for married couples filing jointly and income over $3,000 for all other filers. Some Alabama municipalities impose additional taxes on salaries and wages, but Alabama is a generally tax-friendly state for retirees.
Subscribe to Kiplinger's Personal Finance
Be a smarter, better informed investor.
Save up to 74%
Sign up for Kiplinger's Free E-Newsletters
Profit and prosper with the best of expert advice on investing, taxes, retirement, personal finance and more - straight to your e-mail.
Profit and prosper with the best of expert advice - straight to your e-mail.
Alabama tax on retirement benefits: Alabama does not tax Social Security retirement benefits. Income from federal government, designated Alabama state and local government, and military retirement plans is exempt. Payments from traditional pension plans (i.e., defined benefit plans) and Railroad Retirement plans are also tax-exempt.
Alabama Income Tax Range: Single filers, head of household, and married filing separately
Swipe to scroll horizontally
| | |
| --- | --- |
| Up to $500 | 2% |
| $501 to $3,000 | 4% |
| More than $3,000 | 5% |
Alabama Income Tax Range: Married filing jointly
Swipe to scroll horizontally
| | |
| --- | --- |
| Up to $1,000 | 2% |
| $1,001 to $6,000 | 4% |
| More than $6,000 | 5% |
Note: The first $6,000 of retirement income received by anyone 65 or older is exempt from Alabama income tax.
Alabama Sales Tax
Alabama has a 4% statewide sales tax. Localities can add as much as 7.5% to that, and the average combined rate is 9.25%, according to the Tax Foundation. Unlike many states, Alabama taxes groceries, but prescription drugs are tax-exempt.
How Much Are Property Taxes in Alaska?
In Alabama, the average effective property tax rate is 0.41%, which is far below the national average.
Alabama Property Tax Breaks for Retirees
Property Tax Exemptions: All homeowners 65 or older are exempt from the state portion of property taxes. Taxpayers age 65 and older with net taxable income of $12,000 or less on their combined (taxpayer and spouse) federal income tax return are exempt from all property taxes on their principal residence.
(Note: Homeowners with disabilities may also qualify for property tax exemptions.)
Alabama Motor Vehicle Taxes
Motor vehicle purchases are taxed at only 2%, but local taxes may apply.
The gas tax is $0.28 per gallon (does not include local taxes).
Alabama Sin Taxes
Swipe to scroll horizontally
| | |
| --- | --- |
| Cigarettes | $0.68 per pack |
| Snuff | $0.02 to $0.08 per ounce |
| Cigars | $0.03 to $0.405 per 10 cigars |
| Beer | $1.05 per gallon |
| Wine | $1.70 per gallon |
| Liquor | $18.22 (State controlled estimate) |
| Marijuana | Not permitted for recreational use |
Alabama Estate and Inheritance Taxes
There is no estate or inheritance tax in Alabama.
Related Content
Katelyn has more than 6 years' experience working in tax and finance. While she specializes in tax content, Katelyn has also written for digital publications on topics including insurance, retirement and financial planning and has had financial advice commissioned by national print publications. She believes that knowledge is the key to success and enjoys helping others reach their goals by providing content that educates and informs.
With contributions from