Hedge Funds' 25 Top Blue-Chip Stocks to Buy Now
What is the reputed smart money up to lately? We explore the 25 most popular blue-chip stocks among the hedge fund crowd.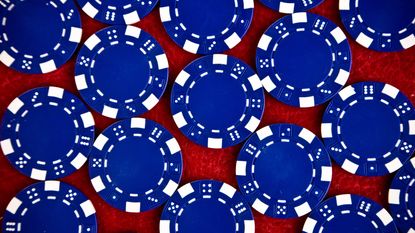 (Image credit: Getty Images)
Hedge funds as a group have a poor long-term track record, but there's still something irresistible about knowing what the putative smart money has been up to.
Besides, you've got to give them credit where credit is due. Hedge funds as a group might not be generating positive returns in 2022, but hey, at least they're beating the broader market.
Hedging strategies by definition limit upside when stocks are rising, which helps explain the industry's years of underperformance during the bull market. By the same token, however, hedging strategies limit downside when everything is selling off. And goodness knows investors have seen plenty of red on their screens so far this year.
Case in point: the Eurekahedge Hedge Fund Index delivered a total return (price appreciation plus dividends) of -1.6% year-to-date through Jan. 31. That compares with the S&P 500's total return of -5.2% over the same span.
We won't know how hedge funds have adapted to current market turmoil until the next batch of regulatory filings come out in May, but we do know how they were positioned heading into 2022.
Surprise, surprise: Hedge funds were heavily invested in most of the market's biggest and bluest of blue-chip stocks.
Indeed, components of the Dow Jones Industrial Average are heavily over-represented when it comes to hedge funds' favorite stock picks. Fully 13 of the Dow's 30 names rank among the stocks most widely held by hedge funds.
That's partly a function of Dow stocks' massive market capitalizations and attendant liquidity, which creates ample room for institutional investors to build or sell large positions. Big-name blue-chip stocks also carry a lower level of reputational risk for professional money managers. (It's a lot easier to justify holding a large position in a Dow stock than a no-name small-cap if restive clients start grumbling about their returns.)
Be that as it may, almost half these names are not in the famed blue-chip average, and a few of these picks might surprise you. Either way, each hedge-fund favorite is worth a closer look.
Have a look at hedge funds' 25 top blue-chip stocks to buy now. All these names likely appeal to elite funds because of their size, strong track records or outsized growth prospects. But we'll delve into a few specifics that make each blue chip special.
Disclaimer
Share prices and related data are as of Feb. 27, unless otherwise noted. Companies are listed in reverse order of popularity with hedge funds, according to data from WhaleWisdom. Analysts' ratings and other data are provided S&P Global Market Intelligence, Morningstar, Refinitiv Stock Reports Plus and YCharts, unless otherwise noted.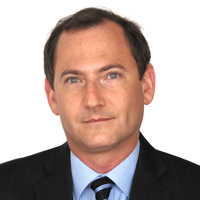 Senior Investing Writer, Kiplinger.com
Dan Burrows is Kiplinger's senior investing writer, having joined the august publication full time in 2016.
A long-time financial journalist, Dan is a veteran of SmartMoney, MarketWatch, CBS MoneyWatch, InvestorPlace and DailyFinance. He has written for The Wall Street Journal, Bloomberg, Consumer Reports, Senior Executive and Boston magazine, and his stories have appeared in the New York Daily News, the San Jose Mercury News and Investor's Business Daily, among other publications. As a senior writer at AOL's DailyFinance, Dan reported market news from the floor of the New York Stock Exchange and hosted a weekly video segment on equities.
Once upon a time – before his days as a financial reporter and assistant financial editor at legendary fashion trade paper Women's Wear Daily – Dan worked for Spy magazine, scribbled away at Time Inc. and contributed to Maxim magazine back when lad mags were a thing. He's also written for Esquire magazine's Dubious Achievements Awards.
In his current role at Kiplinger, Dan writes about equities, fixed income, currencies, commodities, funds, macroeconomics, demographics, real estate, cost of living indexes and more.
Dan holds a bachelor's degree from Oberlin College and a master's degree from Columbia University.
Disclosure: Dan does not trade stocks or other securities. Rather, he dollar-cost averages into cheap funds and index funds and holds them forever in tax-advantaged accounts.