The Pros' 10 Best S&P 500 Stocks to Buy Now
These top-rated S&P 500 stocks are compelling rebound plays, with analysts projecting 12-month upside of between 20% and 110% from current prices.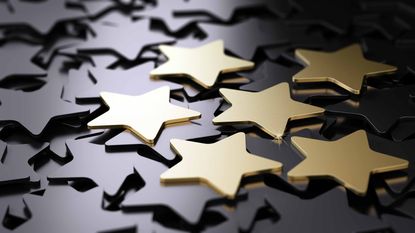 (Image credit: Getty Images)
The S&P 500 Index is still down by double digits across 2022 despite a recent relief rally, so it's not difficult to find S&P 500 stocks that look like they're in trouble right now.
But just because some of the top U.S. corporations are in the red year-to-date doesn't mean you should avoid them altogether – in fact, in many cases, they're among the best stocks on the market.
Today, we're going to look at the 10 best S&P 500 stocks you can buy right now, according to consensus recommendations from analysts surveyed by S&P Global Market Intelligence. Each one of these stocks is sitting on negative returns since Jan. 1 … but each also boasts strong fundamentals and have consensus price targets that are anywhere between 20% and 110% from current levels. And a few of these stock picks don't have a single Sell rating against them.
There's always risk on Wall Street. And it can indeed be dangerous to "catch a falling knife" as the old saying goes. However, there is also something to be said for staking out a position in quality stocks regardless of the day-to-day movement on Wall Street.
If you're not afraid of taking on a new position in an environment where most other investors are selling, consider one or more of the market's best S&P 500 stocks.
Data is as of May 30. Analysts' consensus recommendations courtesy of S&P Global Market Intelligence. Stocks are listed in reverse order of analysts' consensus rating (the lower the score, the stronger the Buy recommendation).
Contributing Writer, Kiplinger.com
Jeff Reeves has covered finance and capital markets since 2008, contributing to outlets including CNBC, the Fox Business Network, the Wall Street Journal digital network, USA Today, US News & World Report and CNN Money.