Millionaires in America 2020: All 50 States Ranked
How many millionaires are in America and where do they live? The states with the highest number of millionaire households just might surprise you.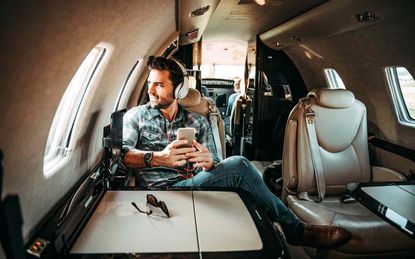 (Image credit: Getty Images)
When it comes to where millionaires live in America, the rich keep getting richer.
Market research firm Phoenix Marketing International notes that although the total number of millionaire households rose for the 11th straight year in 2019, the gains were disproportionately seen in states that already had more than their fair share of millionaires.
"While the total number of high-net-worth households grew, these increases were largely seen in the wealthiest states, reinforcing the broader ongoing wealth-gap issues the country faces," says Carl Uttaro, VP of financial services research at Phoenix MI.
How Many Millionaires Are in the U.S.?
Phoenix MI is tracking the effects of the coronavirus pandemic, which could make for a very different landscape going forward. But last year, at least, the good times continued to roll. Indeed, a record 6.71% (or 8,386,508 out of 125,018,808 total U.S. households) can now claim millionaire status. That's up from 6.21% in 2018 and just 5.81% in 2017.
Note well that to be considered a millionaire by the standards of wealth research, a household must have investable assets of $1 million or more, excluding the value of real estate, employer-sponsored retirement plans and business partnerships, among other select assets.
Although California and New York have a great deal of millionaires in terms of raw numbers, they don't have the highest concentrations of rich households. It turns out there are numerous states with higher percentages of well-off households, several of which probably will surprise you.
And don't forget that between living costs and taxes, a million dollars goes much further in some states than others.
Here's a look at the millionaire rankings for all 50 states (plus the District of Columbia), based on the percentage of millionaire households in each. Just for good measure, we're also providing important tax and cost-of-living information.
Estimates of millionaire households provided by Phoenix Marketing International (opens in new tab), a firm that tracks the affluent market. Investable assets include education/custodial accounts, individually owned retirement accounts, stocks, options, bonds, mutual funds, managed accounts, hedge funds, structured products, ETFs, cash accounts, annuities and cash value life insurance policies. Data on household incomes and home values are from the U.S. Census Bureau. Living costs are based on the Council for Community and Economic Research's Cost of Living Index and the U.S. Bureau of Economic Analysis. Tax information is as of 2019.