10 Super-Safe Dividend Stocks to Buy Now
Want to have your cake and eat it, too? Here are 10 safe dividend stocks that have a strong history of boosting cash payouts to shareholders.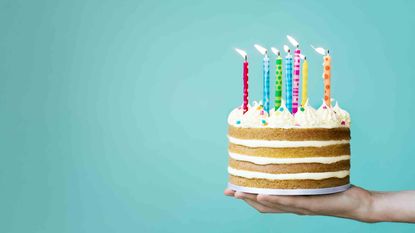 (Image credit: Getty Images)
Safe dividend stocks are like the equity investment world's version of having your cake and eating it, too: Not only do investors get a nice dividend payout every quarter, but they also participate in the stock's gains. If the stock price slides, the dividend is there to cushion the blow.
But how, exactly, does one determine whether a dividend is truly safe?
One place we like to look on occasion is the DIVCON system from investment firm Reality Shares, which analyzes stocks that pay a dividend among the largest U.S. companies. These are not your conventional choices; they weren't picked just for their dividend yield. Rather, these are the safest dividend stocks, rated highest for both potential future cash payouts and share price increases.
DIVCON (which stands for "dividend condition") uses seven factors to assess a company's dividend health: dividend growth forecast, levered free cash flow, earnings growth, five-year dividend history, buybacks, financial strength and the dividend health score given by a third party.
Companies are then given a DIVCON Score between 1 and 100, then assigned a DIVCON Rating between 1 (highest probability of a dividend cut) and 5 (highest probability of a dividend increase). The implication? Firms with high scores are likely safe dividend stocks.
Why this matters: Companies with the highest dividend growth rates have outperformed the S&P 500 Index since 2000, whether in boom times (the 2009-2020 bull market, for example) or bust (think the 2007-2008 financial crisis), according to Reality Shares.
That brings us to the safest dividend stocks to buy, as rated by DIVCON. Every stock on this list earns the highest DIVCON rating of 5. We've further culled the list down to 10 stocks that offer a total dividend and buyback yield of at least 2%, and price-to-earnings (P/E) ratios in the trailing 12 months that are below or on par with the broader market. (On April 28, S&P 500's P/E was 43, and its dividend yield stood at 1.4%.)
Disclaimer
Data is as of April 28.