Dogs of the Dow 2023: 5 Dividend Stocks to Watch
The 2023 lineup of Dogs seems to face thornier problems than in years past. Here are five names to watch for those who adhere to this decades-old income-and-value strategy.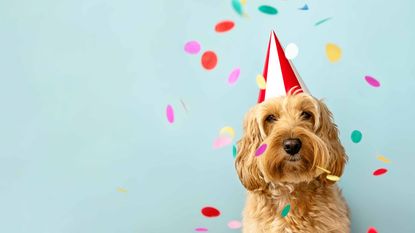 (Image credit: Getty Images)
The infamous Dogs of the Dow strategy is simple: At the start of each year, buy the five (or 10) highest-yielding stocks. Remember, high dividends mean low stock prices. The theory goes that as Dow stocks are some of the largest, best-managed companies in the world, they will, inevitably, recover.
While these dogs may not be the best Dow dividend stocks, they certainly offer a lot of yield. For instance, Verizon's (VZ) dividend, at nearly 7%, rivals the long-term return of the S&P 500. In most instances, the proposition here comes down to getting paid a lot to wait out whatever malaise a company is facing.
This year's crop of Dogs seems to face thornier problems than in years past. From Verizon trying to time the arrival of 5G, to Intel's (INTC) increasingly perilous position in the chip business to IBM's (IBM) fight for share among trillion-dollar tech giants, these dogs face a steep climb.
But ultimately, every dog has its day, and the ones that were at the bottom of the heap many times show up at the top. The proof is in the pudding. For the 20 years ended 2020, the Dogs of the Dow strategy returned 9.5% versus 7.5% of the S&P 500, a spectacular beat. It underperformed the S&P 500 in 2021 by 16 percentage points and so far this year, the Dogs are down less than the market at large.
Absent any dramatic changes, here are five of 2023's Dogs of the Dow.
Data is as of Nov. 18. Dividend yields are calculated by annualizing the most recent payout and dividing by the share price. Stocks are listed in reverse order of yield.