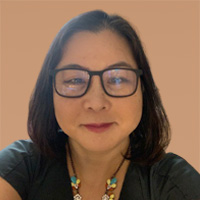 Deborah Yao
Contributing Writer, Kiplinger.com
Deborah Yao is an award-winning journalist, editor, and personal finance columnist who has held editorial roles at Kiplinger, The Wharton School, Amazon, The Associated Press, S&P Global (SNL Kagan) and MarketWatch. She specializes in writing and editing articles on finance and technology, with particular expertise in the areas of stock analysis, monetary policy, fintech, blockchain, macroeconomics, financial planning, taxes, among others. She has been published in The New York Times, USA Today, CBS News, ABC News, Wharton Magazine, and many other news outlets.
As a journalist, Deborah has interviewed many CEOs, Wall Street analysts, asset managers, several governors, mayors, a few cabinet secretaries – and the odd celebrity or two.
She also was a cofounder of a games startup based in New York, serving as the chief operating officer. On occasion, she is asked to interview cryptocurrency CEOs at the Penn Blockchain Conference held at the University of Pennsylvania, such as Binance CEO Changpeng Zhao, BitMEX CEO Arthur Hayes, and Litecoin creator Charlie Lee.
She is a graduate of Stanford University, where she was a student reporter for the Stanford Daily. Deborah also speaks Tagalog and Taiwanese.
Follow her on Twitter at @deborahyao.