13 Safe Dividend Stocks to Buy
Dividend growth, not yield, typically drives outperformance. Thus, you're getting more than just security from these safe dividend stocks.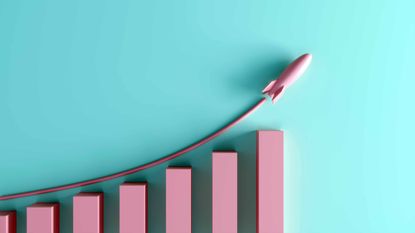 (Image credit: Getty Images)
Most income investors choose dividend stocks by looking at a company's current dividend yield and history of payments. They base their choices on historical trends and hope the gravy train of dividends will keep chugging along – even when the economy turns south. But let's face it: Past is not always prologue.
That's why, if you're in the search for safe dividend stocks, you need to look beyond yield.
Reality Shares developed a system called DIVCON (short for dividend condition) that uses several factors to pick safe dividend stocks, after discovering that dividend growth – not yield – drives outperformance.
DIVCON's factors to assess a company's dividend health include expected dividend growth, free cash flow-to-dividends, earnings per share (EPS) growth, recent dividend actions and Altman Z-score (which gauges the likelihood a company is going bankrupt). Companies are given a DIVCON score between 1 and 100, then assigned a DIVCON rating between 1 (most likely to cut) and 5 (most likely to increase). The implication? The highest scorers should be among the safest dividend stocks.
They also could be among the best performers.
According to the exchange-traded fund provider, S&P 500 companies that grew or initiated dividends between 1972 and 2017 returned 9.98% on average annually compared to 7.35% for those that didn't raise their payouts. And for non-payers, the return was a much slimmer 2.54%. The top group also saw less volatility.
Moreover, Reality Shares back-tested DIVCON and discovered that companies with high scores continued to raise their dividends even through major market declines, such as during the tech bubble of 2000 and financial crisis of 2008. Low-rated DIVCON stocks typically cut their dividends during these downturns.
That brings us to the safest dividend stocks to buy, as rated by DIVCON. Every stock on this list earns the highest DIVCON rating of 5. We've further culled the list down to 13 stocks that have estimated dividend growth over the next 12 months of at least 10%.
Disclaimer
Data is as of Oct. 20. Dividend yields are calculated by annualizing the most recent payout and dividing by the share price. DIVCON data is as of Aug. 31. Stocks are listed in reverse order of estimated dividend growth.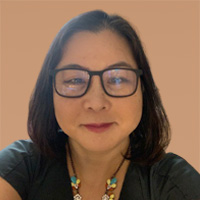 Contributing Writer, Kiplinger.com
Deborah Yao is an award-winning journalist, editor, and personal finance columnist who has held editorial roles at Kiplinger, The Wharton School, Amazon, The Associated Press, S&P Global (SNL Kagan) and MarketWatch. She specializes in writing and editing articles on finance and technology, with particular expertise in the areas of stock analysis, monetary policy, fintech, blockchain, macroeconomics, financial planning, taxes, among others. She has been published in The New York Times, USA Today, CBS News, ABC News, Wharton Magazine, and many other news outlets.