5 Tech Stocks That Bargain Hunters Will Love
The market is frothy, and tech stocks are certainly to blame. But with these five picks, you can get exposure to the sector without getting fleeced.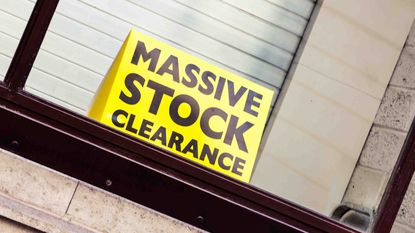 (Image credit: Getty Images)
The U.S. economy is officially on the mend and entering the expansionary stage of the business cycle. The Federal Reserve now expects U.S. GDP to grow at an annualized rate of 6.5% in 2021, up from the 4.2% it had forecast in December 2020. Fiscal and monetary policy boosts, reopening of businesses, and vaccination progress mean America is getting back to normal.
That recovery hasn't meant good things for tech stocks, which have cooled off in 2021 after soaring last year. But that very well could change, and soon.
Fidelity researchers note that information technology is a historically strong performer in the early to middle stages of a business cycle as consumers and businesses step up spending once again. Typically, tech stocks encompass areas such as software and services, tech hardware and equipment, and semiconductors (chips) and semiconductor equipment.
Right now, however, technology is struggling thanks to a few factors, not the least of which are extremely lofty valuations.
According to FactSet data, the S&P 500's information technology sector's forward-looking price-to-earnings (P/E) ratio is 25.0 – certainly higher than the S&P 500's 21.2, and considerably higher than both its five-year (19.9) and 10-year (16.7) averages. So one key to finding tech stocks poised to rise during this next stage of the business cycle is identifying companies that don't also have to overcome high valuations.
Here are five value-priced tech stocks with strong growth prospects and bullish analyst sentiment. We've selected five stocks that sport attractive price/earnings-to-growth (PEG) ratios – a value metric that also factors in each stock's growth expectations. A PEG of 1 indicates a stock is fairly valued, greater than 1 is overvalued, and less than 1 is undervalued. All five stocks on this list trade at a PEG of less than 1. (For comparison's sake, Yardeni Research notes that the S&P 500's PEG is 1.1, and the information technology sector's PEG is 1.4.)
Data is as of May 27. Stocks listed in reverse order of PEG. Analyst ratings provided by S&P Global Market Intelligence.