The 15 Best Technology ETFs to Buy for Stellar Gains
Check out the best technology ETFs for amassing either wide swaths of innovators, or targeted clusters of tech stocks capable of harnessing rising trends.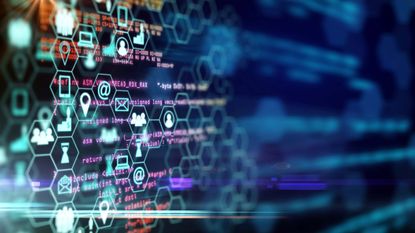 (Image credit: Getty Images)
Technology stocks and tech exchange-traded funds (ETFs) have long been a source of growth and outperformance. But even by its own high standards, 2020 has been a blockbuster year – and demonstrated that there are still more areas of the economy where tech can make inroads.
Consider that you're reading this article on a laptop, tablet or smartphone. It's possible you're doing so at home, in the middle of work, which you've done remotely for months thanks to far-flung data centers and lightning-quick internet. When you're done, maybe you'll ask your refrigerator to order you more milk, hop on your stationary bike and join a virtual workout session, or watch a movie from one of your streaming subscription services.
I think you get the point.
The COVID-19 pandemic might not have created all of the technological advances that many people in the world are using today. But it surely hurried their adoption, cemented several mega-cap tech stocks' dominance, and turned fledgling industries into growth dynamos.
And, of course, the money – and rewards – have followed. In 2020, the five largest technology ETFs in the U.S. alone have added roughly $34 billion in assets under management (AUM) through the end of August, averaging 71% growth from the start of the year. In the same period, they've averaged 37% in total returns (price plus dividends). Compare that to roughly 10% growth among all U.S.-listed ETF assets, to $4.8 trillion, according to the Investment Company Institute, and a 7% total return for the S&P 500.
Individual tech stocks are great, if you're willing to stomach the risk. The sector is rife with disruption, and even longtime winners can suddenly find themselves on the outs – just ask Nokia (NOK (opens in new tab)) or BlackBerry (BB (opens in new tab)). But tech ETFs whittle down the potential for a single stock to torpedo your portfolio by spreading that risk across dozens if not hundreds of stocks.
Here, then, are 15 of the best technology ETFs to buy for stellar gains. These funds allow you to participate in the growth of the entire sector, or even smaller industry trends, while minimizing the risk of single-stock implosions.
Data is as of Oct. 7. Dividend yields represent the trailing 12-month yield, which is a standard measure for equity funds. N/A = yield not available because fund has not been in existence for more than 12 months.
Senior Investing Editor, Kiplinger.com
Kyle is senior investing editor for Kiplinger.com. As a writer and columnist, he also specializes in exchange-traded funds. He joined Kiplinger in September 2017 after spending six years at InvestorPlace.com, where he managed the editorial staff. His work has appeared in several outlets, including U.S. News & World Report and MSN Money, he has appeared as a guest on Fox Business Network and Money Radio, and he has been quoted in MarketWatch, Vice and Univision, among other outlets. He is a proud graduate of The Ohio State University, where he earned a BA in journalism.