13 Stocks Warren Buffett Is Selling (And 5 He's Buying)
Berkshire Hathaway CEO Warren Buffett and his team hacked away at numerous positions in Q1 2021 but found only a few stocks worth buying.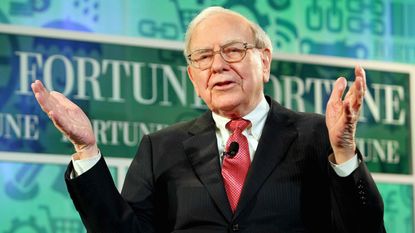 (Image credit: Getty Images)
Warren Buffett did a lot more selling than buying during the first quarter of 2021 – a period in which markets set record highs seemingly every other week.
The chairman and CEO of Berkshire Hathaway (BRK.B (opens in new tab)) pared back or completely exited stakes in financial and energy stocks, trimmed the company's holdings in the pharmaceutical sector, and started only one new position that, fittingly, was in the insurance industry.
Oh, and in one particularly notable about-face, the Oracle of Omaha dumped more than half of Berkshire's stake in a Dow stock he only just purchased in the fourth quarter of 2020.
Despite selling being the main theme of the quarter, Buffett did express votes of confidence in a handful of Berkshire Hathaway's other investments, shoring up stakes in the supermarket and telecommunications sectors, for example.
We know what the greatest long-term investor of all time has been up to because the U.S. Securities and Exchange Commission requires all investment managers with more than $100 million in assets to file a Form 13F quarterly to disclose any changes in share ownership. These filings add an important level of transparency to the stock market and give Buffett-ologists a chance to get a bead on what he's thinking.
When Buffett initiates a stake in some company, or adds to an existing one, investors read into that as a vote of confidence. But if he pares his holdings in a stock, it can spark investors to rethink their own investments.
Here's the scorecard for what Warren Buffett was buying and selling during the first quarter of 2021, based on Berkshire Hathaway's 13F filed on May 17, 2021, for the period ended March 31, 2021. You can check out the entire list of Buffett stocks here, or continue reading here if you're most interested in Buffett's recent transactions.
And remember: Not all "Warren Buffett stocks" are actually his picks. Some smaller positions are believed to be handled by lieutenants Ted Weschler and Todd Combs.
Current price and holdings data is as of May 17. Sources: Berkshire Hathaway's SEC Form 13F filed May 17, 2021, for the reporting period ended March 31, 2021; and WhaleWisdom.