5 Pick-and-Shovel Solar Stocks for the Green Energy Gold Rush
With a progressive administration focused on climate change, these five solar stocks could be worth a closer look for investors.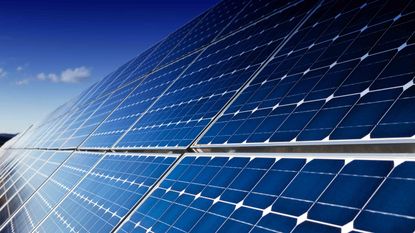 (Image credit: Getty Images)
The solar energy boom is the modern equivalent of the California Gold Rush of 1848.
Data from Wood Mackenzie Power & Renewables and the Solar Energy Industries Association notes that it took 40 years to reach 1 million solar installations in the U.S., but just three more years to hit 2 million installations. And the forecast for 2021 alone is 3 million installations.
Green energy exchange-traded funds (ETFs) have benefited as investors have piled into solar stocks. This is evidenced in the bellwether Invesco Solar ETF (TAN), which is still up more than 50% over the past year even after a sharp cooling-off in early 2021.
And the setup for solar stocks still looks good, with climate change firmly atop the Biden administration's agenda.
Like the supply companies that profited during the gold rush selling picks and shovels to eager prospectors, solar energy offers a similar "pick-and-shovel" opportunity. Companies that make components, batteries, the materials to produce panels or the software to manage them are riding the coattails of the inexorable march away from fossil fuels and toward solar power.
Here are five of the best solar stocks that offer a differentiated strategy for profiting from the green energy boom.
Disclaimer
Data is as of Aug. 25.