9 Best Green Energy Stocks to Buy Now
The future for renewable energy is bright, and these green energy stocks are poised to profit on the growing trend toward sustainability.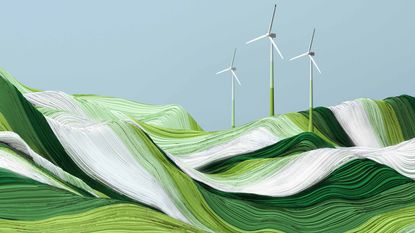 (Image credit: Getty Images)
Green energy stocks should get a lift thanks to the clean energy incentives in the Inflation Reduction Act (IRA), along with the dual catalysts of rising demand and lower costs.
According to Deloitte's "2023 renewable energy industry outlook," the IRA extends wind and solar tax credits for projects that started construction before 2025 and tech-neutral credits through at least 2032.
State clean energy policies also provide a boost, with 22 states and Washington, D.C., targeting 100% renewable energy or 100% carbon-free electricity by 2040 to 2050. Moreover, 43 of the 45 largest U.S. investor-owned utilities have committed to reducing their carbon emissions by raising the use of renewables. Meanwhile, private investment in renewables hit a record of $10 billion in the past year.
"America is in the midst of an energy transition," according to the 2022 report by trade group American Clean Power. "Wind turbines, solar farms and battery storage facilities are popping up across the nation to deliver clean, affordable electricity."
In the past decade, U.S. corporations' demand for clean power has surged 100-fold, the trade report says, as solar and wind power costs have fallen by 71% and 47%, respectively, due to increased competition and efficiencies.
At the end of 2022, corporations had contracted 77 gigawatts (GW) of clean power from utility-scale projects. Half of that power is enough for a cross-country drive by 15 million Teslas. This clean power demand by corporations is a "critical part" of America's energy transition, the trade group says.
U.S. corporations are spurred by a "surging number of corporations committing to climate targets, the falling cost of renewables … and the expansion of procurement channels across the country," writes Emma Xie He, senior research analyst at S&P Global Commodity Insights, in a February 2023 report.
With that in mind, here are nine of the best green energy stocks for investors looking to profit on the growing trend toward sustainability.
Data is as of March 20. Price target data is provided by S&P Global Market Intelligence.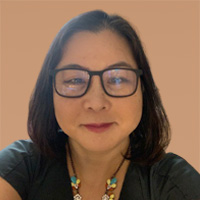 Contributing Writer, Kiplinger.com
Deborah Yao is an award-winning journalist, editor, and personal finance columnist who has held editorial roles at Kiplinger, The Wharton School, Amazon, The Associated Press, S&P Global (SNL Kagan) and MarketWatch. She specializes in writing and editing articles on finance and technology, with particular expertise in the areas of stock analysis, monetary policy, fintech, blockchain, macroeconomics, financial planning, taxes, among others. She has been published in The New York Times, USA Today, CBS News, ABC News, Wharton Magazine, and many other news outlets.