The 5 Best Inflation-Proof Stocks
Higher prices have been a major headache for investors, but these best inflation-proof stocks could help ease the impact.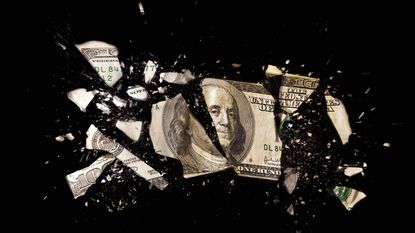 (Image credit: Getty Images)
Inflation has been top of mind for investors over the past year. But those worried about the lasting effects of higher prices on their portfolios should know that there are several areas of the market that can offer safety amid increasing costs – including the best inflation-proof stocks.
Investors seeking out the top stocks for inflation should consider companies that capitalize on current economic, financial and global trends. For instance, inflation is painful, true, but for some firms, such as the best energy stocks and food manufacturers, higher prices are a boon.
And while some retailers can be hurt badly during inflationary times, others can distinguish themselves in periods of rising costs to win the hearts and minds of investors.
With that in mind, here are five of the best inflation-proof stocks. We wrote about the stocks below as good inflation hedges back in August, and here we check in on them again. The companies have continued to perform well, even if in some instances the stocks have not. Still, buy-and-hold investors, particularly those who believe inflation is with us for the long term, might look more closely at these picks.
Disclaimer
Data is as of Jan. 5. Dividend yields are calculated by annualizing the most recent payout and dividing by the share price. Stocks are listed in alphabetical order.