20 Best Stocks to Buy for the Joe Biden Presidency
We examine 20 of the best stocks to buy to take advantage of President Joe Biden's existing and expected policy initiatives.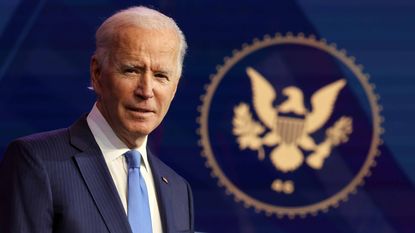 (Image credit: Getty Images)
Former Vice President Joe Biden became the 46th President of the United States on Wednesday, Jan. 20, 2021.
And while he has only just reached his first 100 days in office, he's already made quite the splash, energizing a number of so-called "Biden stocks" along the way.
The COVID-19 vaccine rollout was so successful that he had to revise his goal of 100 million shots in the first 100 days to a whopping 200 million. And then there was the $2 trillion COVID-relief bill that included $1,400 stimulus checks.
Next on the policy agenda is a major infrastructure bill – one that Biden himself has called the most ambitious domestic action plan since the Interstate Highway System and the space race.
President Biden has pledged to govern as a centrist. But he also has made it very clear that he wants to "Build Back Better" with an emphasis on renewable energy and modern infrastructure. These priorities likely will be warmly embraced by a Democrat-controlled Congress without provoking a filibuster from Republican senators.
So, what does this "blue wave" mean for the stock market?
"A Biden administration will mean more regulatory scrutiny for financial and energy stocks and probably higher taxes across the board," says Rodney Johnson, president of economic research firm HS Dent Publishing. "But there will be opportunities. Infrastructure spending, green energy and healthcare are all Democratic priorities and should do well under a Biden presidency."
Without partisan gridlock to slow government spending, we could also see even larger budget deficits and the real potential for inflation down the road. That remains to be seen. But in the meantime, let's look at the 20 best stocks to buy for the Joe Biden presidency. Some of these are fairly obvious winners, but some are contrarian bets you might not expect.
Disclaimer
Data is as of April 26. Dividend yields are calculated by annualizing the most recent payout and dividing by the share price.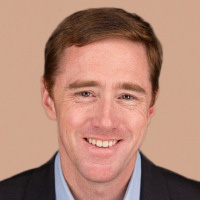 Contributing Writer, Kiplinger.com
Charles Lewis Sizemore, CFA is the Chief Investment Officer of Sizemore Capital Management LLC, a registered investment advisor based in Dallas, Texas, where he specializes in dividend-focused portfolios and in building alternative allocations with minimal correlation to the stock market.