13 Best Infrastructure Stocks for America's Big Building Spend
These 13 infrastructure stocks represent several themes that could enjoy a boost now that America's $1.2 trillion infrastructure bill has become law.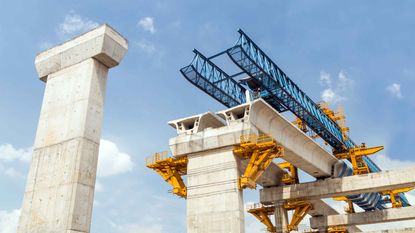 (Image credit: Getty Images)
One of President Joe Biden's highest priorities has finally become reality: a massive infrastructure deal that will usher in more than a trillion dollars in new spending across eight years to improve the nation's roads, bridges, rail, internet, water systems and more.
A quick reminder: Biden's original $2.25 trillion infrastructure proposal would have been the biggest public works program in decades. In the president's own words, it would be "unlike anything we have seen or done since we built the interstate highway system and the space race." But large portions of the proposed bill faced significant hurdles in Congress. For example, there were sections that addressed improvements to the home healthcare system and called for the creation of jobs at "prevailing wages in safe and healthy workspaces" that critics said had little to do with what we might normally consider infrastructure.
That said, infrastructure spending is generally popular with voters. Hatred of potholes and gridlock seems to be one of the few areas of agreement between Republicans and Democrats.
"Maintaining America's place as the world's premier economy isn't something that just happens," says Chase Robertson of Houston-based RIA Robertson Wealth Management. "It requires investment. Most of that investment comes from the private sector, but certain things – particularly roads, bridges and shared infrastructure – tends to be funded by the government. And the new administration has made it very clear that this is a major priority."
The new infrastructure bill, which Biden signed into law Nov. 15, boasts a $1.2 trillion price tag that includes $550 billion in new spending that should be a boon to traditional infrastructure stocks.
Today, we're going to look at 13 of the best infrastructure stocks that should benefit from a spending surge from Washington. This includes many names you'd typically associate with traditional infrastructure, as well as several unorthodox picks that a bill could bolster nonetheless. (We also have you covered if you prefer infrastructure ETFs.)
Disclaimer
Data is as of Nov. 5. Dividend yields are calculated by annualizing the most recent payout and dividing by the share price.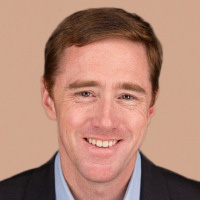 Contributing Writer, Kiplinger.com
Charles Lewis Sizemore, CFA is the Chief Investment Officer of Sizemore Capital Management LLC, a registered investment advisor based in Dallas, Texas, where he specializes in dividend-focused portfolios and in building alternative allocations with minimal correlation to the stock market.