The 9 Best Materials Stocks to Buy Now
The short-term outlook for materials stocks is low, but these nine names could be diamonds in the rough.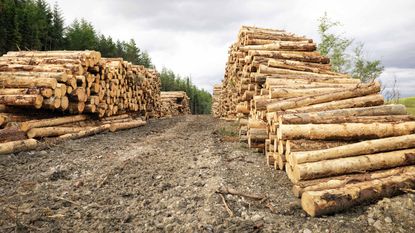 (Image credit: Getty Images)
Materials stocks aren't exactly glamorous in most years, but Wall Street's experts expect some particularly dull results from the sector this year.
That doesn't mean there aren't a few diamonds in the rough, however. We've recently sifted through the sector to find the best stocks to buy in the space – nine picks that the pros believe are among best materials stocks to own right now.
Materials stocks, for the record, include the likes of miners (both for precious metals such as gold and silver, as well as more industrial metals such as copper and aluminum), steelmakers, fertilizer producers. They can make plastics, concrete, paper – effectively, the building blocks for a wide array of finished goods.
It's a cyclical sector, which means that as the economy goes, so go its component stocks. No wonder, then, that in a 2023 where a recession seems like a coin-flip proposition, Wall Street isn't exactly pumped about materials' prospects.
Consider these two points from John Butters, senior earnings analyst for FactSet Research Systems:
- "At the sector level, 10 of the 11 sectors have seen a decline in their percentage of Buy ratings since the February 2022 peak, led by the industrials (to 49% from 55%) and materials (to 47% from 54%) sectors," he says, adding that materials has the highest percentage of Hold ratings, at 46%.
- "The Materials sector has recorded the largest percentage decrease in estimated (dollar-level) earnings of all 11 sectors since the start of the quarter, at -13.9% (to $11.4 billion from $13.3 billion)," he says. "As a result, the estimated (year-over-year) earnings decline for this sector has increased to -36.1% today from -25.7% on Dec. 31."
That sour forecasts doesn't apply to every stock in the sector, however. In fact, we have found more than a few names with particularly rosy outlooks – at least as far as the pros are concerned.
Read on as we explore nine of the best materials stocks to buy right now. Each of the stocks has earned a consensus Buy or Strong Buy rating across the group of analysts that cover it – and we'll explain why the Street is so high on these stocks despite low expectations for the sector as a whole.
Data is as of April 4. Analyst ratings provided by S&P Global Market Intelligence. S&P surveys analysts' stock calls and scores them on a scale from 1.0 to 5.0, where 1.0 equals a Strong Buy and 5.0 is a Strong Sell. Any score higher than 3.5 means analysts, on average, rate the stock at Sell. The closer a score gets to 5.0, the stronger the consensus Sell recommendation.
Kyle Woodley is the Editor-in-Chief of Young and The Invested, a site dedicated to improving the personal finances and financial literacy of parents and children. He also writes the weekly The Weekend Tea newsletter, which covers both news and analysis about spending, saving, investing, the economy and more.
Kyle was previously the Senior Investing Editor for Kiplinger.com, and the Managing Editor for InvestorPlace.com before that. His work has appeared in several outlets, including Yahoo! Finance, MSN Money, Barchart, The Globe & Mail and the Nasdaq. He also has appeared as a guest on Fox Business Network and Money Radio, among other shows and podcasts, and he has been quoted in several outlets, including MarketWatch, Vice and Univision. He is a proud graduate of The Ohio State University, where he earned a BA in journalism.
You can check out his thoughts on the markets (and more) at @KyleWoodley.