6 Best Lithium Stocks to Buy Now
Lithium prices are soaring as demand for electric vehicle batteries rises. These top-rated lithium stocks can help investors capitalize on the growth.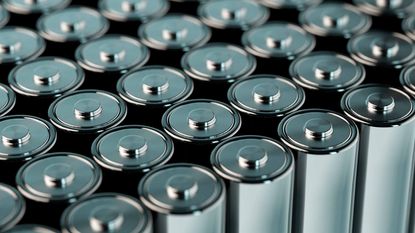 (Image credit: Getty Images)
Investors are seeking out the best lithium stocks as the rise in electric vehicle (EV) adoption fuels demand for lithium. This has led to rising prices for metal as supply remains tight and demand is increasing. Around 57% of the world's lithium deposits are in countries like Argentina, Bolivia and Chile.
Adding to the bullish case for lithium stocks is the Inflation Reduction Act (IRA). The bill was signed into law last August, and over the following three months, more than $13 billion worth of investments toward the production of battery raw material and EV manufacturing were announced, according to a Bloomberg News report (opens in new tab).
Additionally, lithium prices have jumped ninefold in the past three years, according to a Benchmark Mineral Intelligence (opens in new tab) report. And in the past year, they have more than doubled. As for where they're headed this year, analysts differ on the subject.
While Goldman Sachs and Morgan Stanley expect that lithium prices could slow down in 2023, UBS analyst Lachlan Shaw thinks that China's reopening after a spurt of COVID-19 cases could trigger a spurt in sales of electric cars in China. The analyst expects EV sales in China to go up by 30% to 35% this year.
"We believe lithium markets will remain in deficit for the near and medium term before moving into structural deficit long-term," says Shaw. "This needs a demand rationing price, for which we have seen no evidence in the past 12 months, despite record-high prices that are orders of magnitude above costs. Gaining conviction on a price that rations demand is hard given the speed of the secular transformation in lithium fundamentals under way."
Using the TipRanks database (opens in new tab), we have compiled a list of the six best lithium stocks, according to analysts. The field for lithium stocks is admittedly small, but each name featured here boasts a Moderate Buy or Strong Buy rating from Wall Street's pros and offers upside potential from current levels based on consensus price targets.
Data is as of Feb. 21. TipRanks' consensus price targets and ratings are based on analyst opinions issued over the past three months. Stocks are listed in order of consensus rating, lowest to highest, followed by 12-month price targets.
Contributing Writer, Kiplinger.com
Shrilekha Pethe has been extensively covering and writing about the U.S. financial markets since 2015. Prior to writing about the world of finance, Shrilekha worked as an equity research analyst for a bulge-bracket client in investment banking, Credit Suisse. Her sole objective is to help investors make better and informed decisions. Her core competency lies in analyzing stocks across different sectors, from technology to mining, and banking to oil and gas. She holds a postgraduate degree in finance from ICFAI Business School, Pune, and is currently on her way to becoming a Certified Financial Planner. Shrilekha has been writing for TipRanks (opens in new tab) since January 2021. You can contact Shrilekha on LinkedIn (opens in new tab).