5 Best Gold Stocks to Buy
A stronger dollar has weighed on gold futures, but analysts see plenty of potential for these top-rated gold stocks.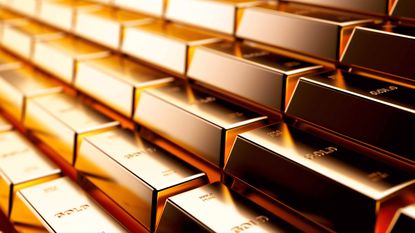 (Image credit: Getty Images)
Is now the time to buy gold stocks?
One of the catalysts behind investing in gold is that the precious metal has traditionally been considered a safe haven for investors in times of recession as it provides an effective hedge against inflation. Prices in the U.S. are staying stubbornly high, and the Federal Reserve has been aggressively hiking interest rates to counter the red-hot inflation.
In addition to this, the U.S. dollar has strengthened. And while the rally has by not been impressive by any means, it has still been meaningful. This has weighed on dollar-denominated commodities – including gold. Gold prices are down by about 5% in the past year. However, gold futures appeared to have stabilized hovering around the support price of $1,800 per ounce mark recently.
Will gold slide below this mark? Phillip Streible, chief market strategist at Blue Line Futures, believes that for many investors, "the gold price is falling to a major pain threshold. But the threat of a recession hasn't gone away. The Federal Reserve, with its aggressive monetary policies, is on track to break the economy, so gold's uptrend remains intact."
Marc Chandler, managing director at Bannockburn Global Forex, is of the opinion that gold prices are likely to fall to $1,800 an ounce over the near term. However, he adds that "buying [gold] on further weakness with a stop below $1,800 may offer an attractive risk-reward."
Any upside for gold from here would certainly benefit gold stocks and gold ETFs, both of which tend to move in tandem with the commodity.
Here, we explore five gold stocks that might be worth a closer look. To compile the list, we dug through the TipRanks database to look for gold stocks that have earned Moderate Buy or Strong Buy ratings from Wall Street analysts – and offer investors massive upside potential based on their consensus price targets.
Disclaimer
Data is as of March 6. Stocks are listed in reverse order of the amount of upside potential implied by TipRanks-surveyed analysts' consensus price targets.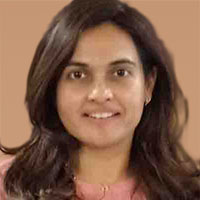 Contributing Writer, Kiplinger.com
Shrilekha Pethe has been extensively covering and writing about the U.S. financial markets since 2015. Prior to writing about the world of finance, Shrilekha worked as an equity research analyst for a bulge-bracket client in investment banking, Credit Suisse. Her sole objective is to help investors make better and informed decisions. Her core competency lies in analyzing stocks across different sectors, from technology to mining, and banking to oil and gas. She holds a postgraduate degree in finance from ICFAI Business School, Pune, and is currently on her way to becoming a Certified Financial Planner. Shrilekha has been writing for TipRanks since January 2021. You can contact Shrilekha on LinkedIn.