5 Gold Stocks Worth Their Weight
A stronger dollar has weighed on gold futures, but analysts see plenty of potential for these top-rated gold stocks.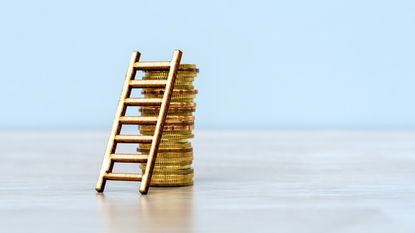 (Image credit: Getty Images)
It's been a tough stretch for gold, and by proxy, gold stocks.
Gold has traditionally been considered a safe haven for investors in times of recession as it provides an effective hedge against inflation. Prices in the U.S. are rising at their fastest pace in 40 years, and the Federal Reserve is aggressively hiking interest rates to counter the red-hot inflation.
But the U.S. dollar has spiked amid this rate-tightening cycle, which, in turn, has weighed on dollar-denominated commodities – including gold.
Still, despite being down roughly 6% for the year-to-date, gold futures appear to be stabilizing above the $1,700 per-ounce mark.
John LaForge, head of real asset strategy at Wells Fargo Investment Institute, isn't spooked by gold's price struggles this year. He believes that as investors actively look for ways to diversify their portfolios, store-of-value assets like gold tend to float to the top of the list.
He also says that with with "gold being quite cheap versus most other commodities, investors may begin to buy." LaForge has a 2022 year-end price target of $2,050 per ounce for gold, which implies a significant rally from current levels.
Such a rally would certainly benefit gold stocks, which have struggled alongside the commodity in recent months.
Here, we explore five gold stocks that might be worth a closer look. To compile the list, we dug through the TipRanks database (opens in new tab) to look for gold stocks that have earned Moderate Buy or Strong Buy ratings from Wall Street analysts – and offer investors massive upside potential based on their consensus price targets.
Data is as of July 18. Stocks are listed in reverse order of the amount of upside potential implied by TipRanks-surveyed analysts' consensus price targets.
0
Contributing Writer, Kiplinger.com
Shrilekha Pethe has over four years of experience in both financial research and writing financial content, specifically in the areas of technology, media and telecommunications. She has completed a post-graduate degree in finance.