9 Best Commodity ETFs to Buy Now
These commodity ETFs offer investors exposure to the diverse asset class, which is a helpful hedge against inflation.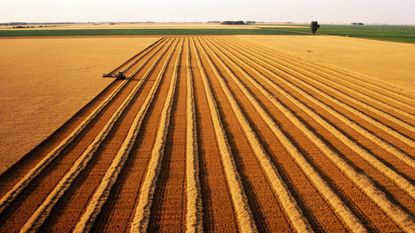 (Image credit: Getty Images)
For many investors who have been watching the headlines over the past year, worries over stubbornly high inflation have prompted them to revaluate their portfolios. After all, when prices rise and consumers' purchasing power is eroded, it can sometimes have a negative effect on certain industries or businesses.
One asset class that has historically proven resilient amid persistently rising prices is commodities. From energy sources to agricultural products to metals, commodities of many different flavors have naturally seen their values rise amid inflationary pressures. As a result, a number of commodity stocks and commodity exchange-traded funds (ETFs) have been on a pretty profitable run for most of the last 12 months.
And while the latest consumer price index (CPI) reading showed inflation continues to ease, "the after effects of rapid inflation and rising interest rates will probably linger for some time," says Nick Bennenbroek, international economist at Wells Fargo Securities.
What's more, hard assets like commodities and commodity ETFs are increasingly seen as an important part of a diversified portfolio, either as a hedge against rising prices or as a way to access returns that are uncorrelated to the broader stock market. Still, the idea of engaging directly with commodity markets can be intimidating for investors. Many online brokers require a separate account or at least separate controls to trade futures, and even if you get over that hurdle, there's always the question of what to buy and sell – and when.
The nine commodity ETFs featured here can take some of the guesswork out the equation. These funds are all benchmarked to physical commodity markets, and provide a simple one-stop way to invest in your normal brokerage account.
Contributing Writer, Kiplinger.com
Jeff Reeves writes about equity markets and exchange-traded funds for Kiplinger. A veteran journalist with extensive capital markets experience, Jeff has written about Wall Street and investing since 2008. His work has appeared in numerous respected finance outlets, including CNBC, the Fox Business Network, the Wall Street Journal digital network, USA Today and CNN Money.