The Best Fidelity Funds for 401(k) Retirement Savers
Fidelity funds are renowned for their managers' stock-picking prowess. We rate Fidelity's best actively managed funds that are popular in 401(k) plans, including its target-date solutions.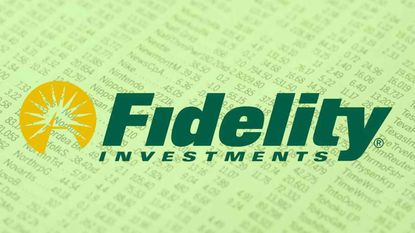 (Image credit: Getty Images)
Fidelity celebrates good stock picking. The firm holds a contest every year for its portfolio managers: They get 60 seconds to pitch one idea, and the best pitch wins a dinner for four. The best performer after 12 months also wins dinner.
Maybe that's why many of the best Fidelity funds stand up so well in our annual review of the most widely held 401(k) funds.
Here, we zero in on Fidelity products that rank among the 100 most popular funds held in 401(k) plans, and rate the actively managed funds Buy, Hold or Sell. A total of 22 Fidelity funds made the list, but seven are index funds, which we don't examine closely because the decision to buy shares in one generally hinges on whether you seek exposure to a certain part of the market.
Actively managed funds are different, however. That's why we look at the seven actively managed Fidelity funds in the top-100 401(k) list. We also review seven Fidelity Freedom target-date funds as a group as they all rank among the most popular 401(k) funds. And we took a look at Fidelity Freedom Index 2030 – it has landed on the top-100 roster for the first time, and while it's index-based, active decisions are made on asset allocation.
This story is meant to help savers make good choices among the funds available in their 401(k) plan. It is written with that perspective in mind. Look for our reviews of other big fund firms in the 401(k) world, which currently include Vanguard, T. Rowe Price and American Funds, and will soon include Buy-rated actively managed funds across all issuers.
Let's look at some of the best Fidelity funds for your 401(k) plan. We'll determine which ones stand up to scrutiny, and which ones, if any, you should avoid.
Disclaimer
Returns and data are as of Oct. 24. In each review, we refer to the symbol, returns and expense ratio of the share class that is available to most investors. The reason for this is that the share classes of specific funds offered in 401(k) plans can vary, depending in part on the size of the plan.

Senior Associate Editor, Kiplinger's Personal Finance
Nellie joined Kiplinger in August 2011 after a seven-year stint in Hong Kong. There, she worked for the Wall Street Journal Asia, where as lifestyle editor, she launched and edited Scene Asia, an online guide to food, wine, entertainment and the arts in Asia. Prior to that, she was an editor at Weekend Journal, the Friday lifestyle section of the Wall Street Journal Asia. Kiplinger isn't Nellie's first foray into personal finance: She has also worked at SmartMoney (rising from fact-checker to senior writer), and she was a senior editor at Money.