The Best T. Rowe Price Funds for 401(k) Retirement Savers
A dozen T. Rowe Price mutual funds enjoy a place among the nation's most popular 401(k) retirement products. Find out which ones are worth your investment dollars.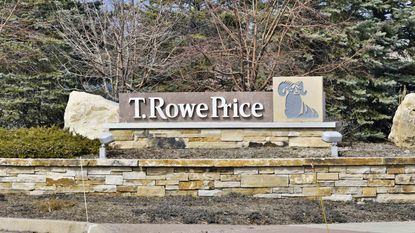 (Image credit: Getty Images)
T. Rowe Price's corporate symbol is the bighorn sheep: a sure-footed and agile climber, even in the roughest terrain. It was chosen to reflect investors' ability to rely on the firm's investment expertise to navigate all types of markets.
As far as the best T. Rowe Price funds are concerned, it's an accurate representation.
In this, part of our annual review of popular workplace retirement funds, we put T. Rowe Price's most widely held 401(k) funds to the test. We analyze five of Price's funds, plus the target-date series T. Rowe Price Retirement, and rate them Buy, Sell or Hold. (Seven Retirement target-date funds appear among the most widely held 401(k) funds in the country – with target years between 2020 and 2050 – but we appraise the series as a whole.)
This story is meant to help savers make good choices among the funds available in their 401(k) plan. It is written with that perspective in mind. Look for our reviews of other big fund firms in the 401(k) world, which currently include Vanguard and Fidelity, and will soon include American Funds as well as Buy-rated funds among all the top 401(k) options.
Read on as we look at some of the best T. Rowe Price funds for your 401(k) plan (and weed out some of the provider's lesser options).
Disclaimer
Returns and data are as of Nov. 2. In each review, we refer to the symbol, returns and expense ratio of the share class that is available to most investors. The reason for this is that the share classes of specific funds offered in 401(k) plans can vary, depending in part on the size of the plan.

Senior Associate Editor, Kiplinger's Personal Finance
Nellie joined Kiplinger in August 2011 after a seven-year stint in Hong Kong. There, she worked for the Wall Street Journal Asia, where as lifestyle editor, she launched and edited Scene Asia, an online guide to food, wine, entertainment and the arts in Asia. Prior to that, she was an editor at Weekend Journal, the Friday lifestyle section of the Wall Street Journal Asia. Kiplinger isn't Nellie's first foray into personal finance: She has also worked at SmartMoney (rising from fact-checker to senior writer), and she was a senior editor at Money.