The Best American Funds for 401(k) Retirement Savers
American Funds has 13 actively managed mutual funds among the 100 most popular 401(k) offerings. We look at the best American Funds in that group … as well as some of the laggards.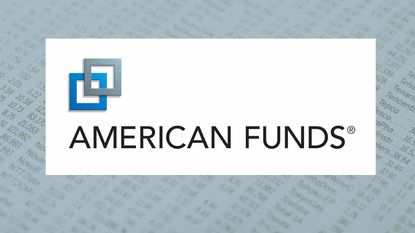 (Image credit: Kiplinger)
We don't write about American Funds much on Kiplinger.com or in the pages of Kiplinger Personal Finance magazine. That's because these funds, which are managed by parent company Capital Group, are primarily sold through advisers.
For years, the funds charged a front-end load (to compensate those advisers), which made it ineligible for recommendation in our book – literally. Now, however, at some brokerage firms, you can buy a no-load share class for no transaction fee.
But American Funds is a powerhouse in the 401(k) world, where investors of all sorts can access them. Six of its funds appear among the 100 most widely held funds in employer-sponsored retirement savings plans; another seven of its target-date funds, American Funds Target Date Retirement series, also rank among the top 100. In this, our annual review of the biggest 401(k) funds in America – a list that comes courtesy of financial data firm BrightScope – we take a closer look at the most popular funds from Capital Group.
First, some explanation of how the Capital Group operates is necessary because it's unique. Using a process the company calls the Capital System, each fund is run by multiple managers, from as few as two to more than a dozen. Every manager runs a percentage of the fund's assets independently, within the broader guidelines of the fund's objectives. They're encouraged to invest alongside shareholders, too, and many managers have six figures or more of their own money invested in the funds they manage.
The company says its aim is to create a diversified portfolio that can produce good results with less volatility. It also means that even as assets grow in any given fund, the firm isn't forced to close it to new investors – Capital Group simply adds more managers. As a result, several American Funds portfolios are among the biggest funds in the country by assets.
As always, this story is meant to help retirement savers make good choices among the funds that are available in their 401(k) plan. And it is written with that perspective in mind. Look for our review of funds from other big firms in the 401(k) world: Fidelity, T. Rowe Price and Vanguard.
Now, let's explore some of the best American Funds products for your 401(k) plan … and some of the laggards, too.
Disclaimer
Returns and data are as of Nov. 11. In each review, we refer to the symbol, returns and expense ratio of the share class that is available to most investors. The reason for this is that the share classes of specific funds offered in 401(k) plans can vary, depending in part on the size of the plan.

Senior Associate Editor, Kiplinger's Personal Finance
Nellie joined Kiplinger in August 2011 after a seven-year stint in Hong Kong. There, she worked for the Wall Street Journal Asia, where as lifestyle editor, she launched and edited Scene Asia, an online guide to food, wine, entertainment and the arts in Asia. Prior to that, she was an editor at Weekend Journal, the Friday lifestyle section of the Wall Street Journal Asia. Kiplinger isn't Nellie's first foray into personal finance: She has also worked at SmartMoney (rising from fact-checker to senior writer), and she was a senior editor at Money.