5 First-Rate Retail Stocks the Pros Still Love
Consumers continue to open their wallets despite higher prices, and these top-rated retail stocks could benefit from the steady stream in spending.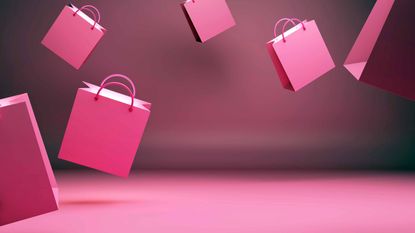 (Image credit: Getty Images)
Retail stocks are having a rough year so far as macroeconomic headwinds show no signs of abating, but a comeback could be in the cards as we enter the key holiday shopping season.
The most recent report from the Labor Department shows that inflation remains stubbornly high. The consumer price index (CPI) for the month of August was up 8.3% on a year-over-year basis and 0.1% month-over-month.
Besides inflation, supply-chain logjams, rising inventories and higher interest rates are also putting a dent in the retail sector's growth story.
However, a report from the National Retail Federation (NRF) seems to suggest that the retail sector is still proving to be resilient. The Federation estimates that core retail sales (excluding auto dealers, restaurants and gasoline stations) ticked up 0.1% in August versus July and are up 8% (unadjusted) year-over-year.
"August retail sales show consumers' resiliency to spend on household priorities despite persistent inflation and rising interest rates," said Matthew Shay, president and CEO of the National Retail Federation. "As we gear up for the holiday season, consumers are seeking value to make their dollars stretch."
With this in mind, we used the TipRanks database to shortlist five retail stocks that Wall Street analysts are still bullish on. Each name boasts a Strong Buy rating and offers a significant upside potential to current levels based on their consensus price targets.
Disclaimer
Data is as of Sept. 25. TipRanks consensus price targets and ratings are based on analyst opinions issued over the past three months. Stocks listed in reverse order of the percentage of upside potential implied by TipRanks-surveyed analysts' consensus price targets.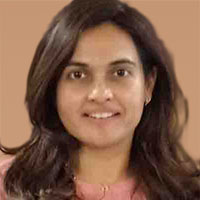 Contributing Writer, Kiplinger.com
Shrilekha Pethe has been extensively covering and writing about the U.S. financial markets since 2015. Prior to writing about the world of finance, Shrilekha worked as an equity research analyst for a bulge-bracket client in investment banking, Credit Suisse. Her sole objective is to help investors make better and informed decisions. Her core competency lies in analyzing stocks across different sectors, from technology to mining, and banking to oil and gas. She holds a postgraduate degree in finance from ICFAI Business School, Pune, and is currently on her way to becoming a Certified Financial Planner. Shrilekha has been writing for TipRanks since January 2021. You can contact Shrilekha on LinkedIn.