10 Tantalizing International ETFs to Buy
China poses a risk to those broadening their portfolios beyond the U.S. These international ETFs let you play global markets without exposure to the mainland.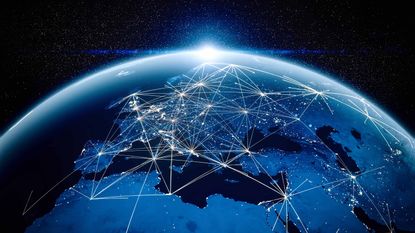 (Image credit: Getty Images)
U.S. stocks have put in a solid outperformance against their global counterparts recently, due in part to rising worries over the Delta variant of COVID-19 and regulatory concerns out of China. But there are still plenty of opportunities overseas. And by focusing on international ETFs versus specific stocks, investors are able to spread out their risk across a basket of assets.
Because there is indeed elevated risk internationally at the moment.
One such risk? China. Tightening government regulation across several industries has rattled Chinese equities, which boast the third-largest equity market value by country at 5.4%. Meanwhile, the U.S. Securities and Exchange Commission (SEC) is imposing new disclosure rules on Chinese companies seeking to go public on stock exchanges here at home.
Specifically, SEC Chair Gary Gensler has asked his staff to require more information from offshore issuers associated with China-based operating companies before they will get approval to list their shares in the U.S. "I believe such disclosures are crucial to informed investment decision-making and are at the heart of the SEC's mandate to protect investors in U.S. capital markets," Gensler stated in a July 30 press release.
For those wanting to broaden their investments beyond the U.S., but who might be wary of taking on near-term risks associated with the Chinese mainland, there are plenty of options.
Here are 10 international ETFs that have little to no exposure to China. These seven equity funds and three bond ETFs will allow investors to expand beyond the U.S. border, and gain increased access to developed and emerging markets.
Data is as of Aug. 23. Dividend yields represent the trailing 12-month yield, which is a standard measure for equity funds.
Contributing Writer, Kiplinger.com
Will has written professionally for investment and finance publications in both the U.S. and Canada since 2004. A native of Toronto, Canada, his sole objective is to help people become better and more informed investors. Fascinated by how companies make money, he's a keen student of business history. Married and now living in Halifax, Nova Scotia, he's also got an interest in equity and debt crowdfunding.