7 5G Stocks With More Catalysts Than 5G
Investors betting on next-generation wireless networking technology need to find 5G stocks that have additional growth drivers.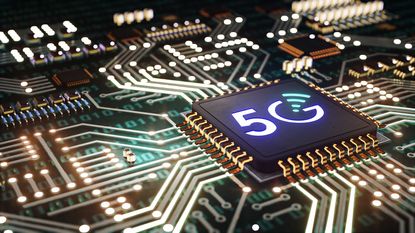 (Image credit: Getty Images)
5G technology is set to become one of the most important technologies for the next several years. This isn't news – 5G stocks have been on investors' radars for quite some time.
In fact, 5G stocks as purely 5G plays are almost played out.
Still, the tremendous growth in the space is hard to ignore. For instance, 5G network infrastructure spending doubled in 2020 after a staggering 350% rise in 2019, according to a forecast from Gartner.
"Early 5G adopters are driving greater competition among (communication services providers)," says Kosei Takiishi (opens in new tab), senior research director at Gartner. "In addition, governments and regulators are fostering mobile network development and betting that it will be a catalyst and multiplier for widespread economic growth across many industries."
But investors looking to play this powerful trend should perhaps consider 5G stocks that have other things going for them. Most catalysts likely will at least tie into 5G use as the network continues to roll out and new uses are discovered, but in some cases, strong parts of the bull argument are completely independent from 5G.
Here are seven 5G stocks that can continue to benefit from the growth in the technology, but also boast other factors that make them even more appealing.
Data is as of March 1. Dividend yields are calculated by annualizing the most recent payout and dividing by the share price.
Contributing Writer, Kiplinger.com
A prolific financial writer, Andrew Packer has helmed newsletters on small-cap value investing, early-stage investments, special situations, short-selling, covered call writing, commodity investing, and insider trading, among others. He's most proud of his 100% win rate on all trades in 2016.