8 Top Cryptocurrency Stocks for the Next Bitcoin Boom
If you want exposure to digital assets, your options are growing. Here's a list of cryptocurrency stocks to dip your toes into this expanding technology.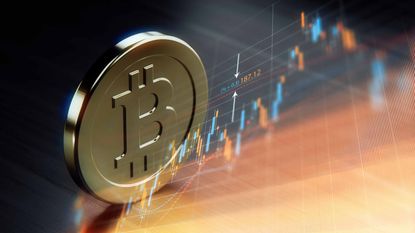 (Image credit: Getty Images)
Bitcoin recently suffered one of its biggest monthly drops on record in May. The price of the digital asset crashed all the way from a mid-April high over $64,000, to $30,000 by late May – dragging many cryptocurrencies and cryptocurrency stocks down with it. That was followed by a quick rebound to $40,000, and since then, prices have been stuck in the $30,000-$40,000 range.
The volatility in Bitcoin – and by proxy, cryptocurrency stocks – this year has rekindled excitement in retail investors in a way it hasn't since the digital coin last peaked in 2017.
Professional investors, billionaires and even publicly traded companies have maintained a keen interest in cryptos, too. This involvement in both Bitcoin, other cryptocurrencies and blockchain – the secure authentication technology behind digital currencies – are already showing up as a new source of revenue for many companies in mid-2021.
How?
It's partly thanks to the pandemic. COVID-19 helped accelerate a number of digital reforms in companies large and small. "We've seen two years' worth of digital transformation in two months," Microsoft (MSFT) CEO Satya Nadella stated last April when the pandemic was running rampant.
Cryptocurrencies and blockchain have been part of that transformation. The companies utilizing these technologies run the gamut, from traditional financial powerhouses looking to develop their own cryptos, to fintech firms looking to add Bitcoin functionality to their products, to other companies using blockchain to improve their operations.
The past few months have seen an explosion of companies offering Bitcoin as payments, or even the rise of companies holding the cryptocurrency on their balance sheet rather than cash. Since Bitcoin isn't recognized by the government as a cash equivalent, the position has to be repeatedly marked-to-market, causing companies to show big profits or losses depending on the digital currency's price swings.
Bitcoin might not be right for many investors. In addition to not being able to buy it directly through many brokerage accounts yet, it might simply be too volatile for some. "Cryptocurrency investing today is a bit like living in the early days of the 1850s gold rush, which involved more speculating than investing," says John LaForge, Head of Real Asset Strategy at Wells Fargo Investment Institute. The answer? Stocks that leverage digital currencies, but also boast vibrant businesses that would make them worth buying anyway.
Here are seven cryptocurrency stocks (and one fund) that can help traditional investors get at least exposure to this asset class. They might not offer pure exposure to these technologies, but by embracing this growing space, these crypto stocks look poised to deliver additional growth in 2021 and beyond.
Disclaimer
Data is as of June 23. Earnings growth rate, profit margin and return on equity provided by Yahoo! Finance.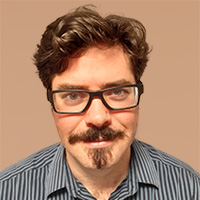 Contributing Writer, Kiplinger.com
A prolific financial writer, Andrew Packer has helmed newsletters on small-cap value investing, early-stage investments, special situations, short-selling, covered call writing, commodity investing, and insider trading, among others. He's most proud of his 100% win rate on all trades in 2016.