15 Stocks to Buy Today for Tomorrow's Innovations
The Argus Model Innovation Portfolio shines a spotlight on a number of stock picks that stand out for their innovative capabilities.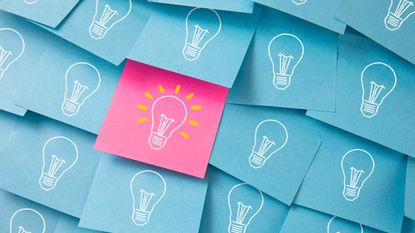 (Image credit: Getty Images)
The word "innovation" gets tossed around too easily these days, but it's a fact that the best stocks over the long haul took an innovative and often disruptive approach in their respective industries.
Those are the same types of companies that make for the best stocks to buy today.
Don't believe us? Just have a look at the 50 best stocks of all time to see how critical creativity, originality and a commitment to research and development have been to long-term share-price performance.
And that's true for a number of not-always obvious reasons.
"Innovation not only helps companies grow, but also reduces risks to their revenue and profit streams from regulators, tax officials, and rivals," writes John Eade, president and director of portfolio strategies at Argus Research. "But innovation alone isn't always sufficient for investment success. We think well-managed companies also need to focus on the sustainability of cash flows and the return of capital to shareholders."
Indeed, innovation is so important to long-term success that Argus Research has created a model portfolio around the concept. The Argus Model Innovation Portfolio comprises 30 companies the independent research firm sees as being among the best stocks to buy today for outsized gains over the long haul.
To find the best stocks to buy today based on their innovative capabilities – among other factors – we took the Argus portfolio and pulled out the 15 stocks the broader analyst community likes just as much.
Here's how we found Wall Street's favorite stocks in the Argus portfolio: S&P Global Market Intelligence surveys analysts' stock recommendations and scores them on a five-point scale, where 1.0 equals a Strong Buy and 5.0 is a Strong Sell. Any score below 2.5 means that analysts, on average, rate the stock as being Buy-worthy. The closer a score gets to 1.0, the stronger the Buy recommendation.
After sorting the names in the Argus portfolio by S&P GMI's scoring system, we selected the 15 stocks with the lowest – or best – scores.
Read on to see the Street's favorite stocks in the Argus Model Innovation Portfolio. If the analysts are right, these are some of the best stocks to buy today to profit from where their innovative thinking is taking them tomorrow.
Disclaimer
Data is as of March 29. Dividend yields are calculated by annualizing the most recent payout and dividing by the share price.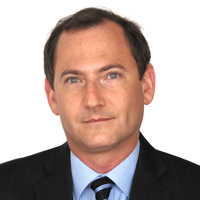 Senior Investing Writer, Kiplinger.com
Dan Burrows is Kiplinger's senior investing writer, having joined the august publication full time in 2016.
A long-time financial journalist, Dan is a veteran of SmartMoney, MarketWatch, CBS MoneyWatch, InvestorPlace and DailyFinance. He has written for The Wall Street Journal, Bloomberg, Consumer Reports, Senior Executive and Boston magazine, and his stories have appeared in the New York Daily News, the San Jose Mercury News and Investor's Business Daily, among other publications. As a senior writer at AOL's DailyFinance, Dan reported market news from the floor of the New York Stock Exchange and hosted a weekly video segment on equities.
Once upon a time – before his days as a financial reporter and assistant financial editor at legendary fashion trade paper Women's Wear Daily – Dan worked for Spy magazine, scribbled away at Time Inc. and contributed to Maxim magazine back when lad mags were a thing. He's also written for Esquire magazine's Dubious Achievements Awards.
In his current role at Kiplinger, Dan writes about equities, fixed income, currencies, commodities, funds, macroeconomics, demographics, real estate, cost of living indexes and more.
Dan holds a bachelor's degree from Oberlin College and a master's degree from Columbia University.
Disclosure: Dan does not trade stocks or other securities. Rather, he dollar-cost averages into cheap funds and index funds and holds them forever in tax-advantaged accounts.