6 "Warren Buffett Stocks" That Might Not Be His Ideas
Warren Buffett, chief stock-picker for Berkshire Hathaway (BRK.B), is one of the most successful investors of all time.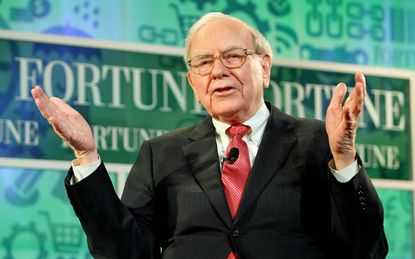 (Image credit: Getty Images)
Warren Buffett, chief stock-picker for Berkshire Hathaway (BRK.B), is one of the most successful investors of all time. Since 1964, when he assembled the group of companies that would eventually become Berkshire, the so-called Oracle of Omaha's baby has trounced the broad market's return. That is precisely why investors hunt down so-called "Warren Buffett stocks" in hopes of benefiting from his wisdom and discipline.
But Buffett, who turned 88 last August, has become unable to keep up the pace of study needed to keep his fund's holdings optimized, and as a result, has stepped away complete control of Berkshire Hathaway's holdings. Other acolytes – namely, Todd Combs and Ted Weschler – have emerged, and out of necessity have started making stock picks for Berkshire without necessarily requiring Buffett's blessing.
Their selections aren't always divulged as non-Buffett picks. From a shareholder's perspective, Berkshire and its collective chiefs are one and the same, and reported as such. But sometimes it is clear that Warren Buffett had little-to-nothing to do with a particular holding.
Here are six Berkshire Hathaway holdings that might not necessarily be "Warren Buffett stocks." That's because they're out of character with the decades' worth of insight and tips he's been willing to dish out. More importantly: They might give us clues as to the direction of Berkshire's picks once Buffett is completely out of the picture.
Disclaimer
Data is as of May 2, 2019.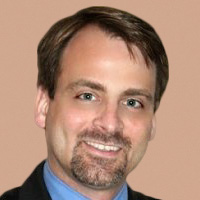 Contributing Writer, Kiplinger.com
James Brumley is a former stock broker, registered investment adviser and Director of Research for an options-focused newsletter. He's now primarily a freelance writer, tapping more than a decade's worth of broad experience to help investors get more out of the market. With a background in technical analysis as well as fundamental analysis, James touts stock-picking strategies that combine the importance of company performance with the power of stock-trade timing. He believes this dual approach is the only way an investor has a shot at consistently beating the market. James' work has appeared at several websites including Street Authority, Motley Fool, Kapitall and Investopedia. When not writing as a journalist, James works on his book explaining his multi-pronged approach to investing.