10 Apple Products That Changed Everything (And 10 That Didn't)
Apple (AAPL, $190.80) is the world's most valuable company, with a market value that is climbing ever closer to $1 trillion.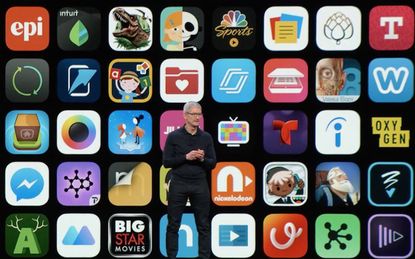 (Image credit: Courtesy Apple)
Apple (AAPL, $190.80) is the world's most valuable company, with a market value that is climbing ever closer to $1 trillion. It is among the world's most recognizable and valuable brands, and it has grown from a tiny computer upstart into a consumer electronics behemoth with roughly 500 retail stores in prime locations worldwide.
And investors know Apple a wealth-generating machine whose performance of the past few decades has made it one of the best stocks of all time.
Apple has survived more than 40 years in a fiercely competitive industry by taking risks. It has been rewarded at times with game-changing products that have sold literally billions of dollars. But from time to time, Apple has made some spectacular faceplants.
For every iPhone that consumers line up for, there has been a Newton gathering dust in a drawer.
Here is a look at 10 Apple products that changed everything, as well as 10 that flamed out … and even a few more current products that the jury still hasn't ruled on.
1/22
Changed Everything: Macintosh
The original Macintosh, released in 1984, was an all-in-one computer, and the first mainstream personal computer to feature a mouse and a graphical user interface for ease of use. It was launched with Ridley Scott's infamous "1984" TV commercial that ran during Super Bowl XVIII.
The computer featured an integrated 9-inch black-and-white CRT display and a Motorola 6800 processor, and it bundled with MacPaint and MacWrite applications. The original Macintosh sold for $2,495.
While sales are hardly comparable to what Apple products post nowadays, the Macintosh sold roughly 70,000 units within three months, and hit an estimated 280,000 units in its first year. That wasn't enough to prevent cheaper, MS-DOS based PCs from dominating the market, but the Macintosh became a trend-setter that was especially popular in the education and publishing markets.
The Macintosh was the first in a long line of Apple Mac computers and helped to popularize the all-in-one form factor Apple still offers today in the iMac.
2/22
Changed Everything: iPhone
No other product has transformed Apple – or propelled Apple stock – more than the iPhone.
When Apple released the first iPhone in 2007, cell phones were a 1.15 billion-unit-per-year industry dominated by Nokia. Smartphones were beginning to gain in popularity, led by Research In Motion – now BlackBerry (BB) – but were largely business-focused.
Everything changed once Apple released the touchscreen iPhone. Consumers jumped on the smartphone bandwagon, mobile apps turned into a huge business and carriers began subsidizing smartphones. People lined up for days before a new iPhone launch, and RIM went into a tailspin.
That first iPhone started at $499. A decade later, the tenth anniversary iPhone X started at $999. At the launch of the first iPhone, Apple's market cap was under $100 billion; today – with iPhone sales accounting for over 60% of the company's revenue – Apple is worth nearly $950 billion.
The iPhone dramatically changed Apple, disrupted the mobile phone industry, transformed mobile gaming, decimated point-and-shoot camera sales and led to a new era in consumer technology where the smartphone is king.
3/22
Changed Everything: iPad
The iPad, leveraging the popularity of the iPhone, launched in 2010. Tablet PCs had been tried before, but they'd never really caught on with consumers.
With the iPad, however, Apple offered a combination of usability, size and price that hit a sweet spot. Throw in the App Store with its growing library of free and low-cost games, plus the iTunes Store and its streaming movies, and the iPad was an instant hit.
Apple also positioned the iPad as low-cost solution for the education market.
In recent years, iPad sales began to lose steam as consumers discovered they could hold on to their tablet instead of buying a new one every few years, and as Chromebooks gained in popularity with schools. Plus-sized iPhones haven't helped, either.
Apple responded by pushing into the professional market with the iPad Pro line, and last year introduced a new low-cost iPad for consumers. As a result, iPad sales have enjoyed a resurgence with numbers growing for the first time in three years, and the tablet remains one of Apple's four biggest product lines.
4/22
Changed Everything: iPod
The iPhone and the iPad get much of the credit for Apple's success in the past decade, but another ground-breaking mobile device paved the way: the iPod.
Throughout the 1980s and 1990s, the Sony (SNE) Walkman was the face of mobile audio. With the arrival of the MP3 digital music file, manufacturers began jockeying for position as they churned out digital players.
Apple upended the industry with the introduction of the iPod in 2001. The company's first portable music player, the iPod was compact, featured an integrated rechargeable battery and played music downloaded from Apple's iTunes Store. The first version featured a small black-and-white display with a physical scroll wheel for navigation and its 5GB of storage held 1,000 songs. It crushed the competition, including the Walkman and Microsoft's (MSFT) Zune.
That first iPod led to a series of iterations, including the clip-on Shuffle, the iPod Video and the last iPod that's still selling – the iPod Touch. The iPod helped to launch a massive industry of accessories including speaker docks, and it popularized earbuds over headphones.
Apple sold more than 10 million iPods at the height of its popularity in Q1 2008, accounting for over 25% of the company's total revenue. And in 2007, with the iPod dominating its bottom line and new devices like the iPhone ramping up, the company changed its name from Apple Computer to Apple Inc. to reflect its new reality as a consumer electronics company.
5/22
Changed Everything: Apple TV
The argument could be made that the Apple TV deserves a spot on the list of Apple products that missed the mark. After all, its market share has been shrinking and despite having a long head start on the competition, Apple TV trails Roku (ROKU), Google Chromecast and Amazon's (AMZN) Fire TV in the battle for the living room.
That said, the Apple TV did help launch the era of video streamers. When Apple announced the first-generation Apple TV back in 2007, Netflix (NFLX) was just about to dip its toe into video streaming, beginning its transition away from mailing out DVDs to customers. There was no Chromecast, no Fire TV, and Roku's first video streamer was a year away.
While the company was accused of treating the Apple TV like a "hobby" and was apparently in no hurry to do much to promote it, Apple TV quietly became a billion-dollar business by 2013. After a long pause in hardware updates that let the competition surge ahead, Apple released a fourth-generation Apple TV in 2015 that gained an App Store and Siri remote, followed by last year's fifth-generation model that now supports 4K and HDR video.
Apple is now moving into producing original video content, which could allow the Apple TV to gain more prominence in the company's product lineup.
6/22
Changed Everything: AirPods
When AirPods were first announced in 2016, they were immediately the subject of derision.
With a long stem that prominently sticks out of the wearer's ear, AirPods seemed to combine the worst of true wireless earbuds – their cost and easy-to-lose form factor – with Apple's sometimes controversial design choices.
Despite the jokes, the AirPods packed a lot of advanced technology, including a custom W1 chip that improved battery life and helped to eliminate Bluetooth wireless connectivity issues – at least when used with Apple products. They also featured Siri integration.
The first sign Apple may have a hit on its hands came when the AirPods repeatedly sold out. Well after their launch, research firm NPD reported that AirPods had snapped up a whopping 85% of the U.S. market for true wireless headphones.
Once mocked, the AirPods are now a trendsetter being copied by other manufacturers.
7/22
Changed Everything: MacBook Air
In 2008, most laptops were relatively chunky devices. Apple's own 13-inch aluminum MacBook was just under an inch thick and weighed 4.5 pounds.
Things changed when Apple CEO Steve Jobs got on stage at 2008's Macworld conference and pulled the company's latest laptop out of an envelope. Billed as the world's thinnest notebook, the MacBook Air weighed 3 pounds, and its case tapered from 0.76-inches to just 0.16-inches.
To achieve that size, Apple made radical moves including utilizing a customized battery that consumers couldn't remove, ditching the optical drive and Ethernet port, soldering RAM to the motherboard and using tiny 1.8-inch hard drives (which were quickly replaced by SSDs).
Soon offered in both 13.3 inches and 11.6 inches (the smaller size was discontinued in 2016), the MacBook Air set a standard for premium, lightweight laptops with long battery life. The success of the MacBook Air led to the explosion in Windows ultrabooks from manufacturers including HP (HPQ) and Dell Technologies (DVMT), with machined aluminum becoming the standard look for premium models.
Introduced at a starting price of $1,799 in 2008, the MacBook Air now occupies the entry-level position in Apple's laptop lineup, starting at $999.
8/22
Changed Everything: iMac
While the iPod started Apple along the path to becoming a consumer electronics giant, the iMac is the computer that saved the company.
Steve Jobs returned to Apple in 1996, and he was named interim CEO in 1997. The company was in deep trouble, reliant on a $150 million investment from Microsoft to stay afloat.
But in 1998, Apple released the computer that would lead its turnaround: the iMac.
Returning to its all-in-one Macintosh roots, the iMac featured a color display, CD drive and USB ports in a colorful, translucent shell. It looked nothing like the boring, beige PCs of the time and was a hit with consumers, selling 800,000 units in under five months.
The iMac wasn't just popular – it helped to set new standards embraced by the overall PC industry, including the use of USB and optical drives, as well as the demise of the floppy disk. It also encouraged Windows PC manufacturers to release their own all-in-one computers.
Apple released the iMac in a range of bright colors, then went on to a various new form factors as technology changed. Today's iMac is an ultra-thin sheet of aluminum and glass that's instantly recognizable. It's even spawned a high-powered version designed for professional users that starts at $5K, the iMac Pro.
9/22
Changed Everything: Apple Watch
This is another of those Apple products that could arguably be slotted on the other side of the column. If you were an investor who was looking for the Apple Watch to sell 50 million units when it was released in 2015, becoming the next iPhone, you probably feel that way.
The Apple Watch definitely isn't going to eclipse iPhone revenue any time soon. But it has been a game-changer.
In 2014, smartwatch vendors shipped 4.6 million units in total, while Fitbit (FIT) was the undisputed leader in the wearables industry, selling some 10 million fitness trackers. The Apple Watch hit in March 2015 and turned everything upside down. First-year sales were estimated at 6 million, and Apple began to tweak the focus and capabilities with subsequent editions, targeting health and fitness, then adding optional cellular connectivity.
Apple Watch notched an estimated 8 million unit sales during the 2017 holiday quarter alone. In its wake, smartwatch pioneer Pebble gave up and was acquired by Fitbit – itself struggling and selling its own smartwatch as the Apple Watch eats away at its core health-and-fitness market.
The Apple Watch may not have sold 50 million units its first year, but Apple has proved there is a demand for smartwatches. Potential medical applications on the horizon such as blood glucose monitoring could make demand explode. And if that happens, the Apple Watch is firmly in the lead.
10/22
Changed Everything: The App Store
One of Apple's most lucrative and most influential products isn't hardware, it's a service: the App Store.
In January 2018, the company announced that it had paid out $26.5 billion to app developers in 2017. This means the App Store generated a cut for Apple of around $11.5 billion for the year. On New Year's Day alone, consumers spent $300 million on apps. That's a huge amount of growth considering the App Store launched just a decade ago – July 10, 2008 – with 500 apps.
The App Store doesn't just deliver the Services revenue which helps to keep Apple stock on an upward trajectory, but it also has been instrumental in the sale of iPhones and iPads. A big part of the failure of BlackBerry and Windows Mobile was a lack of applications for their platforms. Apple doesn't have that problem. And although Google Play may top it for sheer numbers, the App Store frequently gets the first crack at triple-A apps, with games like Super Mario Run and Fortnite hitting Apple's servers months before being released for Android.
Through App Store distribution, Apple also is able to keep a close watch on apps, weeding out potential malware, copycats and questionable content. Based on the popularity of the App Store, Apple spun out versions for its Mac computers and the Apple TV.
The App Store was revolutionary at the time, instrumental to the iPhone's rise and it's on track to be a big part of Apple's future.
11/22
Changed Nothing: QuickTake Camera
Apple and the iPhone often are blamed for helping to kill off the point-and-shoot camera, but maybe it was just jealousy.
Did you know that Apple had its own digital camera?
The QuickTake 100 – built in partnership with Kodak (KODK) and launched in 1994 – looked like a pair of binoculars. It featured resolution of 640 x 480 pixels and had 1MB of storage, enough for just eight photos before it had to be connected to a Mac to download the images. It was powered by 3AA batteries and carried a hefty $749 price tag.
Apple followed it up with the QuickTake 150, then turned to Fujifilm to help with the QuickTake 200 in 1996. This lowered the price to $600, added the option of shooting to removable memory cards and at least looked like a camera, but the sales just weren't there.
The QuickTake camera was relegated to the bargain bin while companies like Sony, Nikon and Fujifilm took digital photography mainstream. Until they hit the brick wall of smartphone cameras, that is.
12/22
Changed Nothing: Macintosh TV
Remember that time a few years back when everyone was excited by the prospect of an Apple-branded television?
Clearly they hadn't experienced the Macintosh TV, or the buzz may have been a little more tempered.
In 1993, Apple took its beige all-in-one LC 520 computer with a 14-inch color CRT monitor, painted it black, crammed in a cable-ready TV tuner and tossed a remote in the box. And thus, the Macintosh TV was born.
It looked cool, but Apple skipped some key design details. There was no picture-in-picture capability, so it could be used as a TV or a Mac, but not both at the same time. There was no standard video output port. And on the Mac side, RAM was capped at 8MB while other Macs of the time could go to 32MB.
The $2,099 price was higher than the market would bear, especially given the compromises involved as both a TV and a Mac. The Macintosh TV sold only 10,000 units and lasted just five months on store shelves before Apple pulled the plug.
13/22
Changed Nothing: Pippin
Microsoft has had considerable success in branching into console gaming with its Xbox, but Apple actually beat its rival to the living room.
In 1996, the Sony PlayStation and Sega Saturn had been duking it out, and Nintendo's (NTDOY) Nintendo 64 had just arrived. Apple – who had partnered with Bandai – released the Pippin @WORLD game console/internet appliance in the U.S. for $599.
Based on Macintosh Classic II hardware, the Pippin was announced in Japan in 1994 and hit shelves in that market a few months before its American debut. Sales were terrible. While the original Sony PlayStation went on to sell more than 102 million units, the Nintendo 64 reached almost 34 million, and the Sega Saturn topped the 9 million mark, it's estimated the Pippin sold under 12,000 units in the U.S. Adding insult to injury, only 5,000 or so of those were bought by consumers; the rest were picked up by businesses as a set-top box.
Despite attempts to license the Pippin platform for use as a hotel set-top box in Europe and Canada, Apple finally put the Pippin out of its misery in 1997.
14/22
Changed Nothing: Power Mac G4 Cube
Apple is renowned for its cutting-edge design, and one of the products that got the full-on treatment from Apple's Jonathan Ive was the Power Mac G4 Cube, released in 2000.
The G4 Cube was a visually stunning computer, with its components suspended in a clear acrylic enclosure that featured fanless operation. It was silent, compact and made a statement on a desk. If you got one that was perfect, it certainly stood out. In fact, there's one on display at the New York Museum of Modern Art.
But the manufacturing process made it tough to produce a flawless G4 Cube; many units had visible molding lines on that clear case, detracting from the appearance. It also was a difficult computer to upgrade and compared to competing Apple products – the iMac G3 and Power Mac G4 – the $1,799 G4 Cube was expensive.
The Power Mac G4 Cube was discontinued in 2001, after just a year on the market.
15/22
Changed Nothing: Apple Batteries + Charger
When Apple discontinued its AA rechargeable batteries and charger in 2016, there was a collective shrug. If that. Because few people seemed to even know that since 2010, the company had actually been selling an Apple-branded charger that came with six AA size Ni-MH batteries.
This writer still has one, and at $29, it was a reasonably good deal. Also, while Apple's charger can only handle two batteries at a time, it's also one of the more compact units out there.
I suspect the only people who bought these were customers who picked up a battery-powered Apple wireless keyboard or mouse at an Apple Store and realized they should get batteries to go with them. Once Apple switched its peripherals to built-in rechargeable batteries, the shelf space was too valuable and the Apple batteries and charger were dropped.
16/22
Changed Nothing: iPod Hi-Fi
With the popularity of the iPod, there was an explosion in speaker docks. These self-contained mini stereo system featured an integrated 30-pin connector, so an iPod (and later iPhone) could be "docked" for a direct digital audio connection while simultaneously charging.
In 2006, Apple decided to get in on the action and keep some of that accessory cash in-house instead of settling for the small cut it collected from licensed manufacturers. The company released the iPod Hi-Fi, a large speaker system with a hefty $349 price tag.
While audio quality was respectable, the size and especially the premium price kept buyers away. Apple discontinued it in 2007, staying out of the home audio business until buying Beats Electronics – maker of headphones and Beats Pill wireless speakers – for $3 billion in 2014. There's also the HomePod smart speaker (more on that shortly).
While the iPod Hi-Fi was short-lived, the entire iPod dock industry collapsed in 2012 when Apple announced it was replacing the 30-pin connector on iPods, iPhones and iPads with its new Lightning connector. At that point, portable speaker manufacturers began the switch to Bluetooth, taking Apple, its proprietary connectors and licensing fees out of the picture.
17/22
Changed Nothing: 2013 Mac Pro
Apple took the wraps off an all new Mac Pro in 2013. But the fact this same model still is being sold doesn't mean it has been a big success. In fact, Apple executives even took the unprecedented step of publicly admitting the whole thing was pretty much a mistake.
It seemed the company didn't learn the lessons of 2000's G4 Cube.
The 2013 Mac Pro was a striking computer. "Radical" as Apple described it. The professional-class workstation was a compact, glossy black cylinder meant to sit on a desktop in full view, rather than be shoved out of sight. It used thermal cooling for silent operation. Sound familiar?
Also familiar were the complaints about the new Mac Pro. Ports were hard to reach, the compact space seriously limited upgradability and it was expensive. Even after price cuts, it currently starts at $2,999, and it's not difficult to configure one that costs twice that amount – despite being equipped with a CPU that's years out of date.
So why is the 2013 Mac Pro still being sold? Apple says it's hard at work for a replacement for 2019 – a Mac Pro that will actually reflect the needs of its professional users instead of emphasizing a flashy design. But in the meantime, any pro who wants a Mac that doesn't have a built-in display will have to make do with the current design.
18/22
Changed Nothing: Newton
One of the first things Steve Jobs did when he made his triumphant return to Apple was to kill the Newton.
Apple's personal digital assistant (PDA) was a cool piece of technology when it first arrived in 1993 in the form of the Newton Message Pad. The $699 PDA was a like a hand-held computer that used a stylus for input and ran applications stored on memory cards. In its first demo, it was used to order a pizza via fax.
The Newton reportedly sold 50,000 units in its first three months. Unfortunately, Apple had been hoping for a million units that year.
The Newton made it through multiple models – including a clamshell mini laptop form factor eMate 300 – and several versions of the Newton OS, but the devices never found mainstream success. It didn't help that handwriting recognition (one of the Newton's key features) wasn't ready for prime time and was mocked nationally in a Doonesbury comic strip.
Despite the fact that Newton flopped and was discontinued by 1998, Jobs did see some potential in it. The spirit of the PDA lived on in devices like the iPhone and iPad, from their ARM-based CPUs to their touch input.
19/22
Changed Nothing: Macintosh Portable
Apple has had many laptops that have proven successful, including the iconic MacBook Air.
But the first Mac laptop wasn't exactly a hit.
Despite the fact that it was the first battery operated Macintosh, and featured an integrated display, keyboard and trackball, Macintosh Portable seriously strained the definition of portability. With its battery (lead-acid, no Lithium-ion), the laptop tipped the scales at 16 pounds.
And at $7,300, the Macintosh was Portable was expensive – nearly double the price of the Macintosh SE/30 (which was already priced significantly higher than Windows computers).
The Macintosh Portable launched in 1989 and was discontinued by 1991.
20/22
Changed Nothing: Apple USB Mouse
Apple deservedly gets credit for popularizing the mouse for computer input. So with decades of experience under its belt and the company's future on the line, you'd think Apple would have included a spectacular mouse with the iMac in 1998.
It didn't. In fact, that USB mouse is widely considered one of Apple's biggest design fails.
Nicknamed the "hockey puck," the Apple USB Mouse was trying too hard to look funky and different. It was round, small and had a short cable. Owners of the new iMac found its mouse far from ergonomic, uncomfortable to use and confusing.
This writer had to deal with the fallout from this puzzling design with a grandmother who was making the leapt to an iMac as her first ever computer. Nothing frustrated her more than the mouse, which made it difficult to tell which direction it was actually pointing. (There's a reason computer mice are oblong in shape.)
The biggest mystery about the Apple USB Mouse – outside of how it made it past quality control – is why it took Apple two years to kill it.
21/22
The Jury's Still Out: HomePod
There are a couple recent Apple products that I suspect might make it on a future version of this list, but the jury's still out about whether they'll turn out to be game-changers or flops.
The first is the HomePod, Apple's first smart speaker.
The potential was there. Apple could have made a killing with it, and investors watched it closely. Smart speakers were hot (and still are), and Apple had the components needed to make a pretty compelling one: Beats audio technology, Siri, Apple Music and its reputation for premium design. Plus, while late to the game, Apple had the advantage of learning from everything Amazon and then Google had done wrong.
But Apple botched the release with a delayed launch that meant missing the key holiday shopping season. Google moved 6.8 million smart speakers over the holidays and it's only in second place! When the HomePod did finally launch it carried a $349 price tag (Google and Amazon both offer options under $50) and for months, it was lacking the software needed for stereo and multi-room audio.
It's almost like Apple was trying to throw the race.
At this rate, the HomePod seems destined for niche status at best. But if Apple can cut the price or offer a less expensive version, continue working on Siri improvements, and consider supporting third-party streaming music services instead of just Apple Music, there's hope it could turn HomePod into a hit.
22/22
The Jury's Still Out: MacBook Pro With Touch Bar
Another recent Apple product that has proven divisive is the MacBook Pro With Touch Bar.
This was the first major redesign of Apple's popular professional laptop in years when released in 2017. On top of the usual spec boosts, fat trimming and port purging, Apple added an all-new feature in the Touch Bar. This is an OLED display strip running across the top of the keyboard, replacing the function keys. It's programmable, touch activated, supports fingerprint scanning and is powered independently by an ARM processor running a version of iOS.
There's a lot wrapped up in here. Mac OS and iOS working together – on a Mac. Touch control – on a Mac. Plus an unheard-of level of customization available.
This could be the start of something big, or it may turn out to have been a failed experiment. The Touch Bar does add significantly to the cost of a MacBook Pro and many users complain it has no practical use.
In a few more years, we should be in a position to look back and make a call on this one.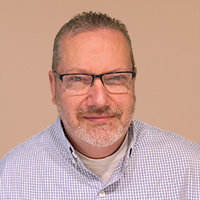 Contributing Writer, Kiplinger.com
Brad Moon is a tech industry veteran who contributes to a range of publications including Forbes, InvestorPlace and MSN Money and is an original member of the award-winning GeekDad blog. Over the past decade, he has also written about technology for Wired, Gizmodo, Shaw Media, About.com, The Winnipeg Free Press and others.