Get Dividends Every Month
The idea is to assemble 12 stocks with alternating distribution dates, so you never wait long for cash.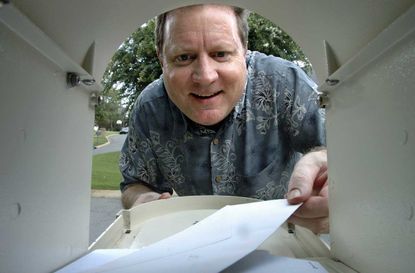 (Image credit: Getty Images)
One way for income-hungry investors to keep cash flowing is to assemble a portfolio that shells out dividends every month. For 10 years, I've published such a portfolio in Kiplinger's Investing for Income.
The idea is to assemble 12 stocks or funds with alternating distribution dates so that you never wait long for cash. This strategy can be a complement to a bond ladder, another time-tested tool for putting cash flow on autopilot.
Because share prices are soaring, the current yields on some former dividend favorites have dipped well below 2%. However, many other dividend aces still yield at or above 3%, headed by AT&T's 6.9%.
Subscribe to Kiplinger's Personal Finance
Be a smarter, better informed investor.
Save up to 74%
Sign up for Kiplinger's Free E-Newsletters
Profit and prosper with the best of expert advice on investing, taxes, retirement, personal finance and more - straight to your e-mail.
Profit and prosper with the best of expert advice - straight to your e-mail.
So, with the full S&P 500 Index priced to yield just 1.4% (down from 2.4% a year ago), let me recast the Dividend-a-Month portfolio into a high-yield edition whose 12 elements average 3% or better on new money. Capital is spread over numerous sectors – a critical diversification advantage over an undisciplined chase for maximum yield. And you have growth opportunities.
Keep your cool. Do not get impatient over cyclical or short-term principal losses. A big dividend means these shares – oil stocks excepted – tend to trade in a tight price range.
Realty Income, the choice for November, is an exemplar. At $65 a share, it is close to its 52-week high. But every time Realty Income dips a few bucks, it bounces up.
The same holds for Verizon Communications. You can buy these sorts of securities on dips with confidence, presuming we do not suffer another bear market. Even in the spring of 2020, not every company or industry got scared or scarred enough to hack or eliminate dividends.
The timing for the portfolio is based on when you truly get paid, not the earlier date of record for shareholders to qualify for the next distribution. AT&T and Verizon are a dual entry. Both pay together in early February, May, August and November.
Pick one if you prefer, or hold some of each. But if I had scheduled them separately, the communications-services sector would account for too much of the whole portfolio. For more dividend stocks and other income ideas, see 35 Ways to Earn Up to 10% on Your Money; for payouts every month, read on.
Disclaimer
Prices and yields are as of April 9.
These are familiar names, and you may already own a few. They may not be cheap, though none scream over­valued. I advise you to buy on dips or make phased purchases. I am also not claiming there aren't equally good alternatives. But I have followed each of these with confidence for years.
American Electric Power is not the only fine utility, but I have always appreciated its straightforward business model. Kimberly-Clark just declared a 5.5% dividend boost, and General Dynamics raised its payout by 8%; both are generous at this time.
Truist trades at a moderate price-to-book-value ratio compared with its peer banks, and the Federal Reserve has taken the shackles off bank dividends. Valero is a refiner and marketer, which balances oil producer Chevron. The two REITs cater to entirely different groups of tenants. You get the idea. Enjoy your dividends.

Senior Editor, Kiplinger's Personal Finance
Kosnett is the editor of Kiplinger's Investing for Income and writes the "Cash in Hand" column for Kiplinger's Personal Finance. He is an income-investing expert who covers bonds, real estate investment trusts, oil and gas income deals, dividend stocks and anything else that pays interest and dividends. He joined Kiplinger in 1981 after six years in newspapers, including the Baltimore Sun. He is a 1976 journalism graduate from the Medill School at Northwestern University and completed an executive program at the Carnegie-Mellon University business school in 1978.