10 Strategies to Consider When Retiring During a Volatile Market
Retirees' and workers' confidence of having enough funds for a comfortable retirement has fallen to the lowest level in five years, according to a recent survey.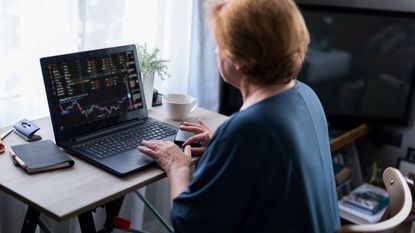 (Image credit: Getty Images)
Making the decision to retire is not an easy one, and market volatility and persistently high inflation make it an even tougher call to make. The key anxiety is not having enough money to last throughout one's lifetime.
Many Americans have the same fears. According to the 2023 Retirement Confidence Survey by the Employee Benefit Research Institute, retirees' and workers' confidence of having enough funds for a comfortable retirement has fallen to the lowest level in five years.
Moreover, the magnitude of the decline in confidence was last seen "in 2008 during the global financial crisis," according to the just-released survey.
Subscribe to Kiplinger's Personal Finance
Be a smarter, better informed investor.
Save up to 74%
Sign up for Kiplinger's Free E-Newsletters
Profit and prosper with the best of expert advice on investing, taxes, retirement, personal finance and more - straight to your e-mail.
Profit and prosper with the best of expert advice - straight to your e-mail.
Nearly seven in 10 retirees are concerned that the rising cost of living will make it tougher for them to save money, and 30% are not confident their money will keep up with inflation in retirement. Only 27% feel very confident they will have a comfortable retirement.
What it means to retire in a down market
Retiring under these macroeconomic conditions – as you switch from income accumulation to distribution − means you would start cashing out of your investments at a time when the broader market is down.
If you already have a set budget for retirement, a down market could mean you'd be tempted to sell more investments to raise the same amount of money to live on. But cashing out more securities than expected also means you could have a smaller retirement fund for the future.
There are ways to mitigate these risks with a little flexibility and patience. Remember that acting wisely now with your finances can mean a wealth of difference to your quality of life in the future.
"All the core foundational planning work is going to be really important for anybody in this pre-retiree, retiree years," said Matt Fleming, senior wealth adviser at Vanguard, in an interview with Kiplinger.
You might be tempted to consider securities such as annuities to get a regular income, but remember that you might end up paying steep fees or face restrictions for the privilege. "There's no free lunch there," he said.
Here are some strategies to navigate these uncertain times:
1. Take stock of your finances: Figure out what your retirement lifestyle will look like, both what you aspire to have and what is realistic. Draw up a budget with discretionary and necessary expenses so you will have a clear idea of where you can be more flexible if needed.
2. Make sure your portfolio is properly allocated: The classic allocation is 60% stocks and 40% bonds, but it can be further fine-tuned depending on your tax situation and other circumstances. Fleming said 90% of an investor's return is determined by the stock, bond and cash allocation.

3. Be prepared emotionally to enter retirement, especially in a volatile market: The shift from spending your paycheck to withdrawing funds from a portfolio that's fluctuating in value can be unnerving. Honestly ask yourself how you would feel if your portfolio dropped by 30% − and have a plan for this scenario. Many investors get emotional during volatile markets and make poor investment decisions.
4. Adopt a flexible withdrawal rate that adjusts with the market: Instead of sticking to 4% whether your portfolio rises or drops, set a floor and ceiling on what you will take out. If the market is up 20%, that 4% withdrawal will bring in more cash than what you had budgeted, so set a dollar ceiling on what you will withdraw. If the market falls, set a similar floor, so you will not have to withdraw more than 4% on a smaller base to match your budget.
5. Tap your interest and dividend payouts from taxable accounts first instead of the principal: You have to pay taxes on them anyway, so spending these monies first will not incur additional taxes. Next, consider selling long-term investments assessed at the lower capital gains tax rates of 0%, 15% and 20% instead of ordinary income. If you have to, withdrawing from a Roth account offers tax-free income.
6. Delay your retirement or work part-time: If you are willing and healthy enough to keep working, consider postponing your retirement until market conditions improve. If you do not want to or are unable to work full-time, consider a part-time job that can fill any income gap.
7. Consider renting out a room in your home: Many people today turn their home into a money-making machine by renting out a room on Airbnb or similar platforms. Today's technologies make it easy to monetize your home and check out the guests who would be renting from you. The platform also makes it easy to market your property, find guests, collect money and resolve disputes.
8. Delay applying for Social Security benefits to maximize your payout: You can start receiving Social Security at age 62, but this means you will get the lowest payout. The longer you wait before taking Social Security benefits, the bigger your check. The largest payout comes if you file for benefits at age 70.
9. Think about housing: Consider a reverse mortgage, downsizing to a smaller home or even relocating to a less expensive and tax-friendly state.
10. Work with a financial adviser: "With volatile markets, clients really struggle to stick with a plan," Fleming said. "What we know by the data is that clients that don't partner with an adviser typically have worse performance. One of the biggest factors is behavioral, where clients impact their returns by making bad decisions."
Finally, remember to focus on the long-term.
While there are some adjustments to be made in the short run, a little flexibility can go a long way to ensuring peace of mind about your retirement savings once the market recovers.
Related Content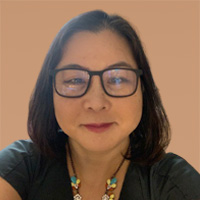 Contributing Writer, Kiplinger.com
Deborah Yao is an award-winning journalist, editor, and personal finance columnist who has held editorial roles at Kiplinger, The Wharton School, Amazon, The Associated Press, S&P Global (SNL Kagan) and MarketWatch. She specializes in writing and editing articles on finance and technology, with particular expertise in the areas of stock analysis, monetary policy, fintech, blockchain, macroeconomics, financial planning, taxes, among others. She has been published in The New York Times, USA Today, CBS News, ABC News, Wharton Magazine, and many other news outlets.