How Retirees Can Earn Extra Cash by Turning Their Home Into an Airbnb
Airbnb hosts use these extra funds to help shore up their finances in retirement. But beware that opening your home to travelers also comes with risks.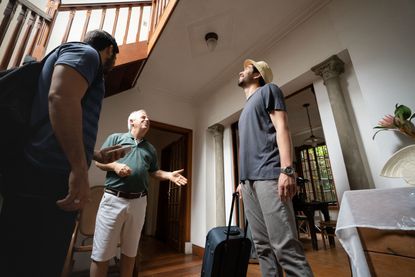 (Image credit: Getty Images)
While staying at an Airbnb in the Hudson Valley last year, Kathy Corby, a retired physician, realized she would love to own a home there and share it as an Airbnb. She soon bought an 1890s Cape Cod with four bedrooms and two bathrooms in Saugerties, N.Y. Corby named it Lilac House after the huge, surrounding lilac bushes. She furnished the home with leftover furniture after downsizing into her Philadelphia condo and bought the rest on Black Friday. In early 2021, she hosted her first Airbnb guests and quickly earned the coveted status of Superhost. Lilac House is not only paying its own way, from mortgage to utilities, but also generating income. In her first nine months, Corby, 72, earned about $1,500 per month after expenses but before taxes. She spends about a week there every month. "I have my cake and can eat it, too," she says.
Airbnb is an online home-sharing reservation service that connects hosts and guests. The site offers advice and tools to create and manage a listing, whether a house or a single room. According to an annual survey of Airbnb hosts, about 25% are retirees. They use their earnings to pay for living expenses, home improvements and extended travel, like the host who shipped a Volkswagen bus to Europe and used it to tour the continent for five months. But make no mistake: As a host, you are running a business with all the risks and rewards that go with it. "Expect that this will be more work than you anticipate. It's NOT a get-rich-quick scheme! There is a lot of emotional, physical and financial labor that goes into hosting," says host Laura2592 in an online post.
Creating a listing is free, but Airbnb deducts a 3% fee from the proceeds of every booking. Airbnb charges guests as soon as you confirm their reservation, and you generally receive payment 24 hours after check-in, usually by direct deposit or PayPal. The interactive tool What's My Place Worth at Airbnb.com/host estimates your earning potential. Actual earnings will depend mainly on the demand for accommodations in your area, your nightly rate and availability, positive reviews and any municipal restrictions.
Subscribe to Kiplinger's Personal Finance
Be a smarter, better informed investor.
Save up to 74%
Sign up for Kiplinger's Free E-Newsletters
Profit and prosper with the best of expert advice on investing, taxes, retirement, personal finance and more - straight to your e-mail.
Profit and prosper with the best of expert advice - straight to your e-mail.
After each stay, guests can rate hosts with up to five stars and post reviews, or vice versa. Airbnb says the key to keeping guests happy is warm hospitality and an accurate listing that tells travelers what to expect. The company asks that you respond to inquiries and requests within 24 hours, accept them whenever you're available, avoid canceling on guests and maintain a high overall rating. The Superhost status goes to those who rate at least a 4.8 from 5.0 overall for the past 365 days of reviews, with minimum cancellations and rapid response times to guest questions or requests, among other requirements. Superhosts can charge higher nightly rates and earn more as a result.
During the pandemic, Corby and other nonurban hosts fared better than urban hosts, as cooped-up city dwellers looked for space where they could work and play. As travel rebounds, guests still want pet-friendly listings with wireless internet and remote workspaces.
The Legalities of Running an Airbnb
Before you begin shopping for luxury bedding, though, make sure you can create a short-term rental legally. Many cities have introduced tougher restrictions for short-term rental properties to protect their community's quality of life and housing market. Once you accept Airbnb's terms of service and activate a listing, you agree to comply with its policies and follow your local laws and regulations. Don't overlook the covenants, conditions and restrictions of your homeowner's association. If you violate those, the HOA could fine you or place a lien on your property, says Stephen Fishman, a lawyer and author for legal publisher Nolo Press.
Local governments typically require you to register your Airbnb, obtain a permit and a business license, pay fees ranging from $100 to several hundred dollars, and renew those annually. You may be required to pass an inspection and notify your neighbors of the rental. If you have unruly guests, you could incur citations, fines and the enduring wrath of your neighbors.
Make Your Airbnb Comfy
Carla Reissman, 65, of Arlington, Va., began hosting an Airbnb in her home after her husband, Ted Kennedy, 65, retired unexpectedly early. With two kids in college, the couple needed to supplement her income. They outfitted a spare bedroom on their first floor with furniture they bought on Craigslist (bed, beside table, lamp, reading chair, dresser and mirror) and reserved a nearby bathroom for guests in residence. With their master suite on the second floor, the couple preserved their privacy and that of guests. The kitchen was offlimits to guests, except to store their provisions in the fridge. Reissman provided guests with towels, bath soap, a Wi-Fi password and a cup of tea or coffee in the morning. "It was safe, clean, comfortable and not ugly," says Reissman, who has since stopped hosting to travel with her husband.
Airbnb shows hosts how to create a guest-friendly space, and new hosts can ask questions of Superhosts on Airbnb.com/d/superhost. Corby, however, felt that she learned more from two books: Airbnb for Dummies (Wiley, $19.99) and Optimize Your Bnb (OptimizeMy Bnb.com LLC, $14.99). Her many amenities include five ways to make coffee, a burr grinder and a supply of high-end beans. It's smart to test-drive your space by staying overnight in it yourself.
Lack of cleanliness is a top reason for a negative review. Airbnb requires a five-step cleaning and sanitizing process, which was developed in response to the pandemic and the standards of the pickiest guest, for whom one stray hair may be one too many. Corby once drove five hours in a snowstorm to clean her house between guests when her maid service couldn't make it.
Establish Rules for Your Airbnb
Decide how you'll check in guests. Reissman receives guests in person or hides a key when she can't. With a lockbox or electronic lock, you can have contactless check-in and change the combination or code between guests for security. Corby uses an Apple smart lock with a keypad at the front door.
Add house rules to your listing to avoid misunderstandings that could lead to poor reviews. Rules can address times for checking in and out; any restrictions for smoking, parties and pets; and health and safety reminders, such as masking and social distancing requirements. In the U.S., Airbnb performs background checks on hosts and guests, and you can also require that guests provide a photo of their government ID for verification prior to their stay.
For the inside skinny on anything Airbnb, visit Airbnb's Community Forum (community.withairbnb.com), Airhosts Forum (airhostsforum.com) and the Reddit Airbnb Subreddit (reddit.com/r/AirBnB).
How to Price Your Airbnb
You can charge whatever nightly rate you want but be realistic. Many guests choose Airbnb because it's cheaper than staying in a hotel. Reissman researched Airbnb prices in her area before charging $60 per night. Her rate attracts guests with modest budgets, including retirees, international students, as well as businesspeople living on a per diem. She figures she earned about $20,000 over 80 bookings in two years.
Airbnb suggests starting with a lower-than-average nightly rate until you glean a positive review or two. Airbnb's Smart Pricing Tool helps you match your price to demand, and you can set custom prices, such as a lower rate during the week and a higher one on weekends or during special events. Corby uses a subscription tool from AirDNA ($20 to $100 a month) that automatically optimizes pricing for her market. It recommends daily rates for up to a year in advance; rates rise with demand or fall to maximize bookings as the date of a special event nears. Corby's nightly rate has ranged from about $320 to $750.
You can add fees for cleaning and additional guests beyond a number you set. Airbnb also charges most guests a service fee of up to 14.2% of the cost of their stay (excluding Airbnb fees and taxes).
Pay Taxes on Your Airbnb Income
In many cities, Airbnb will collect and remit some of the local occupancy taxes for you.
If you rent out part or all of your home for more than 14 days during the year, you must report your rental income and expenses on Schedule E of your 1040, with income taxes owed on any profit. Airbnb will report to the IRS how much rental income it collected and paid you annually. You can deduct mortgage interest, property taxes, maintenance and other ownership costs for the portion of the property rented out. Because that portion of your state and local property taxes won't count toward the $10,000 cap on state and local taxes, you may be better off itemizing deductions.
As long as you don't provide substantial services to your guests -- such as breakfast, fresh linens and room cleaning during their stay -- you won't be considered self-employed and won't need to pay the 15.3% selfemployment tax. For more information, see Every Airbnb Host's Tax Guide, by Stephen Fishman (Nolo Press, $19.99). Consult your tax adviser, too.
Check Your Homeowners Insurance Coverage
Airbnb provides up to $1 million of Host Protection Insurance to cover liability claims for injury to a guest or property damage to their belongings. Its Host Guarantee ostensibly provides protection for every booking at no additional cost, of up to $1 million in property damage. But don't rely on those protections alone.
Ask your home insurer about what property damage and liability coverage it offers for short-term rentals by paying guests, which could be excluded as a business activity. "Make clear how often you plan to rent out your home, whether you'll be at home while renting, and how many people you'll be hosting," says Fishman. Your insurer may cover home-sharing up to certain limits as a standard endorsement or you may need to buy a supplement. Corby purchased home-sharing coverage from Proper Insurance for her home, its contents as well as the business liability and income it generates.
Overall, hosting has been a positive experience for Corby and Reissman, who have met people of different nationalities and even made new friends as a result. "If you think about hosting only as a monetary transaction, you might be disappointed," Reissman says.
Corby recalls a couple of guests who disobeyed all the house rules, smoking inside and leaving debris on the floor, the child who drew tic-tack-toe and his initials into a new leather couch and the guest who texted constantly while Corby was vacationing four time zones away. Reissman had guests who left hair dye in the bathroom sink and sex toys under the bed. You may have to be available at the most inconvenient times and sacrifice your use of the property to guests. Corby hoped to spend leaf season in the Hudson Valley, but by mid-August, guests had booked every opening. Christmas week at Lilac House, however, has been reserved just for her family.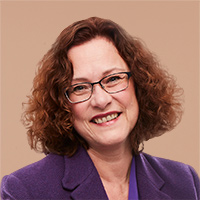 Contributing Writer, Kiplinger's Personal Finance
Esswein joined Kiplinger in May 1984 as director of special publications and managing editor of Kiplinger Books. In 2004, she began covering real estate for Kiplinger's Personal Finance, writing about the housing market, buying and selling a home, getting a mortgage, and home improvement. Prior to joining Kiplinger, Esswein wrote and edited for Empire Sports, a monthly magazine covering sports and recreation in upstate New York. She holds a BA degree from Gustavus Adolphus College, in St. Peter, Minn., and an MA in magazine journalism from the S.I. Newhouse School at Syracuse University.