Start an Online Business on the Cheap
Have a big idea, but little cash? No problem. Starting an online business is more achievable than ever.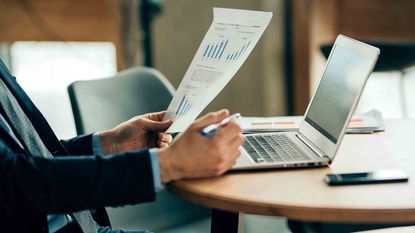 (Image credit: Getty Images)
Starting an online business can be attractive to budding entrepreneurs, especially as it means lower start-up costs and a broader reach compared to a traditional brick-and-mortar retail operation. Needing additional income during this time of higher housing, food and transportation costs could be added motivation to finally jump into business for yourself.
Not only is it possible to succeed in creating an online business, but it can be done for little start-up capital, said Steve Strauss, founder of PlanetSmallBusiness.com. Strauss sold one of his businesses, TheSelfEmployed.com, a site that helps people become entrepreneurs, to billionaire Mark Cuban and Zen Business in 2021.
"It's going to take some effort and you're going to have to make some mistakes, but people go into business every day," Strauss told Kiplinger. "What do you find online? You find website after website after website of businesses. All those people figured it out. You can figure it out."
Subscribe to Kiplinger's Personal Finance
Be a smarter, better informed investor.
Save up to 74%
Sign up for Kiplinger's Free E-Newsletters
Profit and prosper with the best of expert advice on investing, taxes, retirement, personal finance and more - straight to your e-mail.
Profit and prosper with the best of expert advice - straight to your e-mail.
He likes to tell the story of how Jeff Bezos founded Amazon in 1994. Bezos was a hedge fund employee who was tasked by his boss to research potential business opportunities on the internet. He found out that the web was growing at 2,300% a year and decided to jump into online selling.
"He started an online business by himself, with his wife, in his garage," Strauss said. The rest, as they say, is history.
Compared to Amazon's early days, today's advanced digital tools make it easier to start an online business, with options for free or low-cost websites, ads and content creation. Now with ChatGPT and Stable Diffusion, you can have an AI assistant writer and artist at your fingertips, for free.
One key piece of advice to remember: start your online business on the side. Don't quit your job until the business becomes viable, Strauss said, so as to minimize risk.
How to start
There are two general types of online businesses: ones that sell products and ones that sell services. A products business is more expensive generally because you have to maintain an inventory and take care of packing and shipping. A service business is better because the initial capital outlay can be as small as a couple of hundred dollars, Strauss said.
However, if you would rather sell products, there is a no-overhead way to do so: dropshipping. This is when you strike a partnership with a manufacturer to sell their products on a website or online store you create, using your brand name. The manufacturer takes care of the packing and shipping. The profit is split at least 50/50 although sometimes the manufacturer gets more, Strauss said.
But be mindful that the manufacturer can charge various fees and if the supplier is overseas, the shipping time may take weeks. It's also good to order some of the products yourself to check out the quality beforehand. Dropshipping supplier sites to peruse are Spocket and Shopify's Oberlo.
Come up with a good business idea
Identify opportunities around you or problems you can solve. For example, Eric Bandholz began writing a hobby blog about beards in 2012 to showcase that beards can be cool; they are not just for lumberjacks or hippies. He soon realized that the market for men's facial hair was underserved. He launched a BeardBrand store on Shopify in 2013, selling products for beard care such as a special oil. Today, BeardBrand makes millions of dollars a year in sales.
Have you identified a niche you can serve? Perhaps you're good at baking and realized that no one specializes in birthday cakes that cater to different ethnic groups, showcasing the colors and designs of their cultures. Follow your passion, but also make sure there is a market for it.
Besides e-commerce, Strauss said other business ideas could include becoming a social media manager for small business people who are too busy to handle it or don't know how; working as a virtual administrative assistant; doing coaching or consulting work; creating an online course with the likes of Thinkific or Udemy; and other endeavors.
Marketing and set up on a small budget
The good news is that there are many ways to market inexpensively. Social media and Craigslist are two avenues. You can choose pay-per-click ads so you only pay when people click on your ad. Strauss also suggests striking a partnership with a business for which your website or product resonates and they can help promote you. Collect emails from people by offering them free content or other freebies, and market to them.
An easy way to set up and market your business is to open a store on Amazon, Shopify, Etsy, eBay and the like. They have templates to help you create your website and a host of tools to help you succeed. While you'll have to share your earnings with them, you'll also have access to their traffic.
If you want to set up an independent website, you can do so cheaply by using services such as Wix, Go Daddy and the like. Use templates for the website design or hire designers from Upwork, Fiverr or 99designs. Learn about search engine optimization from free online courses or on YouTube.
Need advice? Score.org (Service Corps of Retired Executives) offers free help from experts on topics from business planning to e-commerce and beyond.
Strauss also recommends setting up your own business legally and inexpensively as an S Corp. or LLC by going to Nolo.com or LegalZoom. Get an EIN (Employer Identification Number) from the IRS, sort of like a Social Security Number for business. Also set up a separate bank account under your business name. Make sure to separate your work and personal life so as to ensure any business liability does not affect you personally, Strauss said.
Go for it
After setting up your online business, give it at least six months to determine whether the business is viable, Strauss recommends. If it doesn't seem to be doing well, consider pivoting to another online business. This does not have to be too difficult since your business is digital; after all, you don't have to close down physical stores, sell equipment or the like.
Finally, "go for it. Take a risk on yourself. Be bold. You can do it," Strauss said. "But the caveat is to be smart and prudent about it. Reduce your risk so that if it doesn't work out it's OK. Don't quit your job to do this. When it becomes bigger than you thought, it can be your main hustle."
Related Content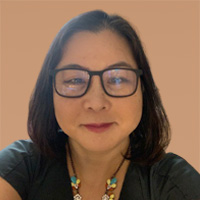 Contributing Writer, Kiplinger.com
Deborah Yao is an award-winning journalist, editor, and personal finance columnist who has held editorial roles at Kiplinger, The Wharton School, Amazon, The Associated Press, S&P Global (SNL Kagan) and MarketWatch. She specializes in writing and editing articles on finance and technology, with particular expertise in the areas of stock analysis, monetary policy, fintech, blockchain, macroeconomics, financial planning, taxes, among others. She has been published in The New York Times, USA Today, CBS News, ABC News, Wharton Magazine, and many other news outlets.