FAANG Stocks: What Challenges Await These 5 Mega-Caps?
After a blockbuster 2020 performance, the FAANG stocks aren't doing quite so hot in 2021. Here, we look at some of the headwinds facing investors in these widely held names.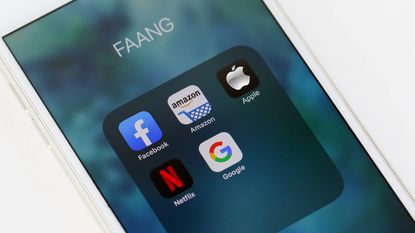 (Image credit: Getty Images)
2020 was a tough year by any measure. But if anyone looked back on last year with fondness, it likely would've been investors in the so-called FAANG stocks.
COVID-19 kicked off a stock market crash, forced much of the economy to pivot to a work-from-home model, triggered a recession and record unemployment, and set off a chain of corporate bankruptcies.
However, the various difficulties presented by the COVID-19 pandemic actually played right into the hands of the FAANGs – Facebook, Amazon.com, Apple, Netflix and Google parent Alphabet. These five stocks averaged a 58.0% total return (price plus dividends) in 2020, compared to an 18.4% return for the S&P 500, and largely helped power a 44.9% return for the Nasdaq Composite.
But we're well into 2021 now, and several clouds have begun to amass above the FAANG stocks. In addition to individual problems unique to each company, governmental regulation and taxation are a growing potential headwind to them all.
"The digital economy is growing two-and-a-half times faster than global GDP and unsurprisingly, governments want their cut," says Daniel Eye, head of asset allocation and equity research at Fort Pitt Capital Group. "'If you can't beat 'em, tax 'em,' is the mantra being adopted by many foreign politicians. Governments across Europe, Asia and Canada are either enacting or proposing digital services taxes on U.S. technology companies."
Read on as we look at some of the latest challenges facing the FAANG stocks, as well as what (if anything) each is doing about it. Most analysts remain largely bullish on each of these stocks despite these issues; still, investors are typically served well by fully understanding any headwinds that their holdings face.
Disclaimer
Data is as of April 4.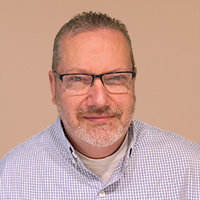 Contributing Writer, Kiplinger.com
Brad Moon is a tech industry veteran who contributes to a range of publications including Forbes, InvestorPlace and MSN Money and is an original member of the award-winning GeekDad blog. Over the past decade, he has also written about technology for Wired, Gizmodo, Shaw Media, About.com, The Winnipeg Free Press and others.