The 10 Best Chinese Stocks You Can Buy
China is long past the 'smokestack' stage of development. The best Chinese stocks to buy now are firmly planted in the technology of tomorrow.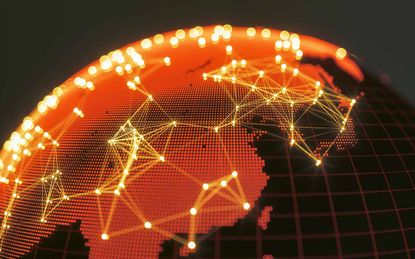 (Image credit: Getty Images)
This a precarious time to be investing in China. But many Chinese stocks, particularly in the technology and service sectors, look attractive if you're willing to deal with some volatility.
Even before the coronavirus outbreak, which originated in Wuhan province, relations between China and the West were strained. The U.S. and China have been engaged in a tit-for-tat trade war for most of the Trump presidency, and there is widespread fear in Western capitals that 5G telecom equipment manufactured by Huawei is capable of state espionage.
Trade tensions alone were reason enough to make many investors wary of Chinese stocks. Then the COVID-19 pandemic happened, exposing the risks of a globalized supply chain.
Consider Apple (AAPL). The world's leading consumer electronics maker has been reporting supply disruptions since February stemming from Chinese factory closures, and JPMorgan recently estimated that the launch of the new iPhone, which usually comes out in September or October, might be delayed by a few months.
Going forward, a lot of companies might be reconsidering the merits of cheap Chinese manufacturing and opt to stay closer to home. But the truth is that China has long evolved past the smokestack stage of development. The country is a major technology and digital entertainment hub, even if the vast majority of its products and services are destined for domestic use.
You have to be careful when investing in Chinese stocks, as shareholder protections aren't quite up to Western standards. Already this year, major accounting scandals have upended iQIYI (IQ) and Luckin Coffee (LK). But that's a risk you take when you invest in emerging markets, and that's why it's important to diversify and avoid heavy concentration in any single stock.
Here are 10 of the best Chinese stocks on the market right now. Each is poised to do well no matter what happens next in the coronavirus and trade war sagas.
Disclaimer
Data is as of April 28.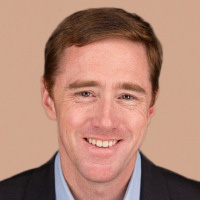 Contributing Writer, Kiplinger.com
Charles Lewis Sizemore, CFA is the Chief Investment Officer of Sizemore Capital Management LLC, a registered investment advisor based in Dallas, Texas, where he specializes in dividend-focused portfolios and in building alternative allocations with minimal correlation to the stock market.