7 Safe High-Yield Dividend Stocks Delivering 4% or More
These seven high-yield dividend stocks have sturdy foundations, according to the DIVCON dividend-health rating system and Wall Street experts.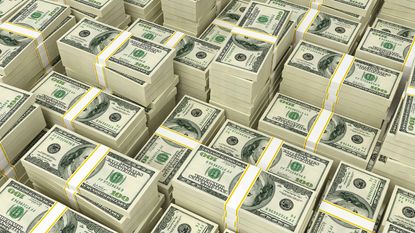 (Image credit: Getty Images)
The benchmark 10-year Treasury note yields just around 0.6%, and the dividend on the S&P 500 yields just 1.8%. So where the heck are income investors supposed to get anything other than crumbs?
Oftentimes, investors will engage in the dangerous practice of reaching for yield. That is, they chase high-yield dividend stocks without regard for those securities' greater risk. But as any experienced income investor can tell you, a payout that's too good to be true can mean the company behind the payout is in trouble.
In short, income investors need safe, stable dividend stocks with relatively high yields. If they are primed to raise dividends going forward, it's a deal-closer.
We know some good ways to find them.
One option is to monitor the DIVCON system (opens in new tab) from exchange-traded fund provider Reality Shares. DIVCON's methodology uses a five-tier rating to provide a snapshot of companies' dividend health, where DIVCON 5 indicates the highest probability for a dividend increase, and DIVCON 1 signals the highest probability for a dividend cut. Within each of these ratings is a composite score determined by cash flow, earnings, stock buybacks and other factors.
Here are seven of the safest high-yield dividend stocks to buy right now. Each stock has a DIVCON score of 5 or better and yields at least 4%. This makes them generous dividend stocks you can count on, not just to maintain their payouts, but grow them going forward.
Data is as of Aug. 10. Analyst ratings and other data courtesy of S&P Capital IQ, unless otherwise noted. Stocks are listed by dividend yield, from lowest to highest. Dividend yields are calculated by annualizing the most recent quarterly payout and dividing by the share price.