12 Dividend Stocks to Build a Monthly Income Calendar
Most U.S.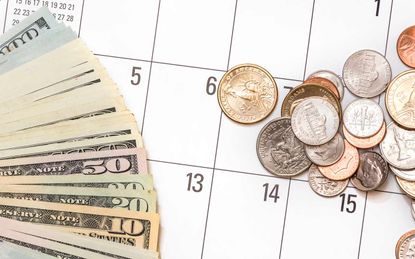 (Image credit: Getty Images)
Most U.S. companies that pay dividends do it quarterly, or once every 90 days or so (foreign firms usually pay but once or twice a year). If your income stocks are on the same schedule, your payments will come much less regularly than, say, your relentless gas and electric bills.
That's why many retirees and other dividend fans try to arrange matters so the income arrives more frequently. You can easily assemble a set of excellent dividend stocks with staggered pay dates. That's the idea of our Dividend-a-Month portfolio, assembled by the editors of Kiplinger's Investing for Income: cash every month, without interruption. You can play the calendar without dabbling in questionable stocks or worrying about the reliability of dividends.
As a practical matter, note two key dates for dividend stocks. One is the "record date," the deadline to be a shareholder so you get the next payment. The record date is usually three to six weeks before the "payment date," which is when the dollars should appear in your brokerage account. We're using the actual arrival of the payment to match companies with their months.
Disclaimer
Data is as of Nov. 20. Dividend yields are calculated by annualizing the most recent payout and dividing by the share price.

Senior Editor, Kiplinger's Personal Finance
Kosnett is the editor of Kiplinger's Investing for Income and writes the "Cash in Hand" column for Kiplinger's Personal Finance. He is an income-investing expert who covers bonds, real estate investment trusts, oil and gas income deals, dividend stocks and anything else that pays interest and dividends. He joined Kiplinger in 1981 after six years in newspapers, including the Baltimore Sun. He is a 1976 journalism graduate from the Medill School at Northwestern University and completed an executive program at the Carnegie-Mellon University business school in 1978.