17 Wonderful Work-From-Home Stocks to Buy
Is the run in work-from-home stocks over? The pros don't think so. These 17 "WFH" stocks appear poised to continue climbing on the longer-term remote-work trend.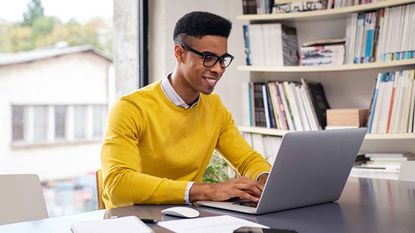 (Image credit: Getty Images)
Many businesses have taken at least a short-term hit from the COVID-19 economic shutdown, but a few fortuitously positioned companies have actually thrived. And arguably the biggest winners have been so-called work-from-home, or WFH, stocks.
Many tech companies in industries such as video conferencing and cloud storage have seen their shares easily beat the market through 2020's first half, in some cases doubling and even tripling. These companies were already enjoying stepped-up investments in software and services that enable remote work, but the COVID-19 pandemic took that shift into overdrive.
Many experts believe work-from-home is a trend with legs. What began as a temporary way to keep employees safe is becoming a permanent movement for large companies including Facebook, Nationwide, Mondelez and Barclays, who see remote work as a way to reduce office rents and tap a broader talent pool. According to a Gartner Group survey, 75% of companies plan to let more employees work remotely. Employees are embracing this trend too; a Gallup poll shows 60% want to continue working remotely after restrictions end.
Here are 17 work-from-home stocks to buy that are at the epicenter of this phenomenon. Each of these provides a way to leverage this trend well into the future – including one play that lets you invest across dozens of WFH stocks at once.
Disclaimer
Data is as of June 30.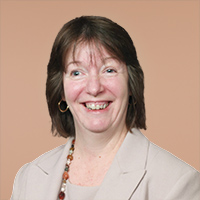 Contributing Writer, Kiplinger.com
Lisa currently serves as an equity research analyst for Singular Research covering small-cap healthcare, medical device and broadcast media stocks.