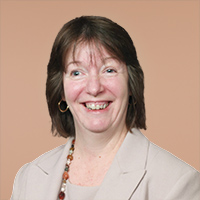 Lisa Springer
Contributing Writer, Kiplinger.com
Lisa currently serves as an equity research analyst for Singular Research covering small-cap healthcare, medical device and broadcast media stocks.
She began her career in investment research as a buy-side equity research analyst for Kemper Financial Services after earning a MBA in Finance from the University of Chicago Booth School of Business. Lisa spent the next 15 years in investor relations, rising to the position of Research Director at a large investor relations firm serving many Fortune 500 companies. She left the company to become director of investor relations for a New York Stock Exchange-listed real estate investment trust (REIT), which was subsequently merged with a larger real estate business.
Lisa established her consulting business in 2000 that provides investor relations, equity research and financial writing services to corporate clients. As a marketing consultant to one of the industry's largest sponsors of non-traded REITs, she developed the investor materials that supported the initial public offering of a $2 billion shopping center REIT. She also wrote monthly articles about REIT investing that were published in Registered Rep magazine and other stockbroker periodicals.
Lisa also has provided financial analysis and writing services to boutique investment banks and has authored numerous sales memorandum documents that were used to market multimillion-dollar private businesses to prospective institutional acquirers.
She has contributed many articles about stocks and investing to financial websites that include Seeking Alpha, Street Authority and Investor Ideas. As an equity research analyst, Lisa has written about micro-cap biotechnology stocks for Viriathus Research and large-cap Fortune 500 names for research firm Management CV.