10 Stock Picks With Peter Lynch Qualities
Peter Lynch, as manager of the Fidelity Magellan Fund (FMAGX) between 1977 and 1990, rode masterful stock picks to outsize gains.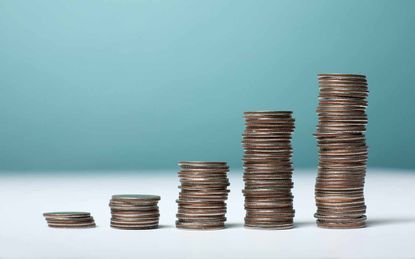 (Image credit: Getty Images)
Peter Lynch, as manager of the Fidelity Magellan Fund (FMAGX) between 1977 and 1990, rode masterful stock picks to outsize gains. FMAGX delivered average annual total returns of more than 29% to fund investors during his 13-year tenure, clobbering the stock market by over 13 percentage points. A $10,000 investment in Fidelity Magellan Fund starting when Lynch took the reins would have grown to nearly $280,000 by the time he departed.
Lynch attributed his success to investing principles he shared in One Up on Wall Street and Beating the Street. His overall strategy, based on a few core concepts, is surprisingly simple. A few of the most salient points:
Invest in what you know. This is perhaps the most-quoted Peter Lynch saying. Lynch was wary of complex investment stories; he preferred stocks that were readily understandable. Some of Lynch's best ideas came from walking through grocery stores and talking with family and friends. He reasoned that, with consumer spending driving two-thirds of the U.S. economy, products and services desired by most consumers would be good investments, too.
Invest in companies with strong foundations. Companies with certain traits make them easier to buy and hold for the long run. On the business side, look for competitive advantages, such as high barriers to entry or efficient scale. Lynch also preferred stocks that had solid cash balances and conservative debt-to-equity ratios. "It's hard to go backward if you have no debt," he once said.
Focus on value. Peter Lynch liked value stocks that traded at cheap valuations based on their price-to-earnings (P/E) ratio. However, he also considered growth as part of the equation and thus wouldn't reject a high-P/E stock if it had a high growth rate, too. Lynch is famous for introducing price/earnings-to-growth (PEG), which factors growth into value. He also used a dividend-adjusted PEG ratio, since cash from dividends is part of the total-return equation. Moreover, Lynch coveted strong companies that were undervalued because they operated in out-of-favor industries.
With that in mind, here are 10 stock picks with Peter Lynch qualities. Some of these companies have one or more of the aforementioned traits, while some possess other qualities that the legendary investor prized.
Disclaimer
Data is as of Feb. 20.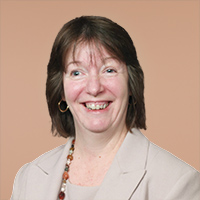 Contributing Writer, Kiplinger.com
Lisa currently serves as an equity research analyst for Singular Research covering small-cap healthcare, medical device and broadcast media stocks.