10 Super Small-Cap Value Stocks to Snap Up
History shows that small-cap value stocks have been one of the best-performing asset classes. Here are the ones to have on your radar.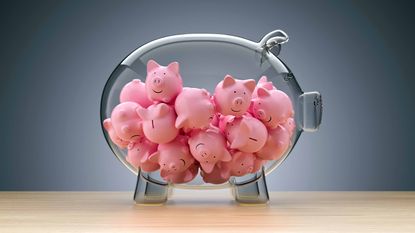 (Image credit: Getty Images)
Shares of small companies have been through a roller-coaster ride in 2021, but an opportunity might be presenting itself soon – especially in small-cap value stocks.
Small caps ripped higher early on this year as investors expected a rebound in the U.S. economy and were willing to take on risk during the early phase of an economic cycle. But the COVID-19 delta variant has investors worried that the recovery will stall. The result? The small-cap Russell 2000 is up 8% year-to-date – less than half the 17% gains of the S&P 500 in that same time frame.
But zooming in, small-cap value stocks have outperformed their growth counterparts this year. The iShares Russell 2000 Value ETF (IWN) is up 20% so far in 2021. By comparison, the iShares Russell 2000 Growth ETF (IWO) is roughly flat on a year-to-date basis.
Naturally, continued delta variant worries would weigh broadly on small caps, and particularly on value plays in cyclical sectors such as energy, industrials and financials. But Scott Wren, Senior Global Market Strategist at Wells Fargo Investment Institute, doesn't seem too worried about the longer-term performance of small caps.
"From our view, this cyclical and small-cap underperformance is a temporary stumble," he says. "Continue to lean into the recovery."
Translation: don't give up on small-cap stocks just yet. If nothing else, the recent pullback allows investors to initiate positions in what has historically been one of the best-performing asset classes at more attractive prices. And if you really want to "lean into the recovery," value plays remain the more direct choice.
With that in mind, here are 10 great small-cap value stocks to buy. These picks represent diverse industries, ranging from online gaming to infrastructure, auto parts to health and wellness. And each of these small-cap value stocks has benefited from a rebounding U.S. economy in 2021 – and could have more room to run.
Disclaimer
Data is as of Aug. 18. Dividend yields are calculated by annualizing the most recent payout and dividing by the share price.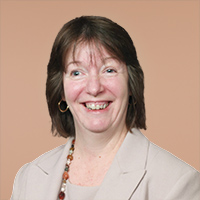 Contributing Writer, Kiplinger.com
Lisa currently serves as an equity research analyst for Singular Research covering small-cap healthcare, medical device and broadcast media stocks.