11 Stocks Warren Buffett Is Selling (And 3 He's Buying)
Berkshire Hathaway CEO Warren Buffett and his team were bears yet again in Q2 2021, hacking away at a large number of positions while only adding to a handful.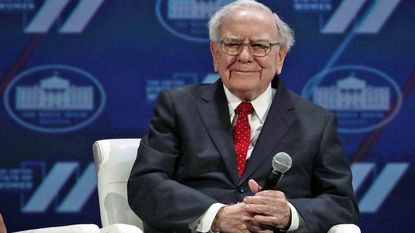 (Image credit: Getty Images)
The stock market made a number of new all-time highs during the second quarter of 2021. Warren Buffett mostly took it as an opportunity to sell ... again.
The chairman and CEO of Berkshire Hathaway (BRK.B), like he has for several quarters now, primarily pruned the holding company's stock portfolio over the most recent three-month period. Notably, the company made several cuts to its positions in the healthcare sector.
Indeed, Buffett took a scythe to Berkshire Hathaway's bluest of blue-chip pharmaceutical bets. He also lightened up across a number of other investments, some of which were still rather new to the portfolio. And he even exited three minor positions entirely.
On the other side of the ledger, Buffett continued to beef up on a short list of recent favorites in retail and insurance. And although Berkshire Hathaway initiated zero fresh positions, the Oracle of Omaha nonetheless found himself in possession of a brand-new stake. (More on that in a minute.)
We know what the greatest long-term investor of all time has been up to because the U.S. Securities and Exchange Commission requires all investment managers with more than $100 million in assets to file a Form 13F quarterly report to disclose any changes in share ownership. These filings add an important level of transparency to the stock market and give Buffett-ologists a chance to get a bead on what he's thinking.
When Buffett initiates a stake in some company, or adds to an existing one, investors read into that as a vote of confidence. But if he pares his holdings in a stock, it can spark investors to rethink their own investments.
Here's the scorecard for what Warren Buffett was buying and selling during the second quarter of 2021, based on Berkshire Hathaway's 13F filed on Aug. 16, 2021, for the period ended June 30, 2021. You can check out the entire list of Buffett stocks here, or continue reading if you're most interested in Buffett's most recent transactions.
And remember: Not all "Warren Buffett stocks" are actually his picks. Some of Berkshire Hathaway's positions are handled by lieutenants Ted Weschler and Todd Combs.
Disclaimer
Current share prices are as of Aug. 16, 2021. Holdings data is as of June 30, 2021. Sources: Berkshire Hathaway's SEC Form 13F filed Aug. 16, 2021, for the reporting period ended June 30, 2021; and WhaleWisdom.
1/15
U.S. Bancorp
Action: Reduced stake
Shares held: 128,888,906 (-0.6% from Q1 2021)
Value of stake: $7.3 billion
U.S. Bancorp (USB, $57.57) is the nation's fifth-largest bank by assets and America's biggest regional bank. It's also one of the oldest Buffett stocks in the Berkshire Hathaway portfolio; the Oracle of Omaha initiated his position in the first quarter of 2006.
Buffett is notoriously tight-lipped about U.S. Bancorp and rarely touches the position. But he clipped it by 0.6%, or 798,178 shares, in the second quarter of 2021. That followed a trimming of 1.1% in Q1.
Scraping just a bit off the USB stake stands in stark contrast to what Buffett has done with so many of Berkshire's other bank stocks of late, however. He mostly has taken a hatchet to his financial-sector holdings. And it's not like the regional lender's returns have justified holding on when Buffett has abandoned so many of its peers.
True, USB's total return beats the broader market's by more than 5 percentage points so far in 2021, but it lags considerably over the past three-, five-, 10- and 15-year periods.
U.S. Bancorp shareholders no doubt appreciate Berkshire's vote of confidence. The holding company's 8.7% stake makes it the largest institutional shareholder, ahead of Vanguard (7.3%) and BlackRock (6.1%).
2/15
Chevron
Action: Reduced stake
Shares held: 23,123,920 (-2% from Q1 2021)
Value of stake: $2.4 billion
It's fair to say that when Berkshire Hathaway initiated a new stake in Chevron (CVX, $100.92) during the fourth quarter of 2020, a lot of people thought it could join the ranks of other classic Buffett stocks such as Coca-Cola (KO) and American Express (AXP).
Sign up for Kiplinger's FREE Closing Bell e-letter: Our daily look at the stock market's most important headlines, and what moves investors should make.
After all, Chevron checks off a lot of Buffett boxes. It's a well-known American brand, and one that fit very neatly into the value camp as of late last year. It offers an outsized dividend that still yields 5.3% after a 19.5% gain in 2021. And the size of the stake – more than 48 million shares worth $4.1 billion at the time – immediately made it a top-10 holding in the Berkshire Hathaway equity portfolio.
But a few months later, Buffett reversed course, jettisoning a little more than half of the position in Q1 2021. He followed that up in Q2 by paring the stake once again, albeit by a much smaller amount this time.
Berkshire Hathaway sliced another 2%, or 548,351 shares, from its CVX stake during the quarter ended June 30. The remaining position of more than 23 million shares was worth $2.4 billion at the end of Q2.
Although energy prices aren't expected to make huge moves in the year ahead, the outlook for oil and gas is much improved and should only get better as the global economy recovers from the depths of the pandemic. And CVX was able to take advantage of the worst of the industry's woes in July 2020 by acquiring Noble Energy in a $5 billion all-stock transaction.
Regardless, Buffett and his lieutenants apparently feel that it's prudent to lighten up on the energy sector, which has cooled off recently amid COVID-19 concerns. CVX, for one, is off almost 8% over the past three months.
3/15
General Motors
Action: Reduced stake
Shares held: 60,000,000 (-10% from Q1 2021)
Value of stake: $3.6 billion
Warren Buffett tapped the brakes on Berkshire Hathaway's holdings in General Motors (GM, $52.95) for a third consecutive quarter in Q2. He first took a stake in the world's fourth-largest auto manufacturer by production in early 2012. And over the past few years, he became even more bullish, upping Berkshire Hathaway's holdings in 2018, 2019 and as recently as Q3 2020.
But he has clearly decided to slow down.
Berkshire reduced its ownership in the car company by another 10% in Q2, or 7 million shares. That follows cuts of 5.5 million shares (7.6%) in the first three months of 2021, and 7.5 million shares (9.0%) during the final quarter of 2020.
General Motors has always looked like a classic Buffett value bet. After all, there are fewer American brands more iconic than GM. He also has sung the praises of CEO Mary Barra on several occasions. And the stock perennially trades at crazy-cheap multiples of expected earnings.
But with shares up nearly 90% over the past 52 weeks, maybe it was time to take a little more off the top of a profitable investment – even if analysts still like the valuation and potential for resumption of income.
"On valuation, GM shares appear favorably valued based on most standard valuation metrics," writes Argus Research analyst Bill Selesky, who rates GM at Buy. "We also expect the company to soon reinstate its dividend."
Then there's the matter of allocation. Thanks to GM stock's strong price performance, it still accounts for 1.2% of Berkshire Hathaway's total equity portfolio, down from 1.4% before Buffett's most recent trimming.
4/15
AbbVie
Action: Reduced stake
Shares held: 20,527,861 (-10% from Q1 2021)
Value of stake: $2.3 billion
Buffett first bought AbbVie (ABBV, $118.41) in the third quarter of 2020 as part of a wider bet on the pharmaceutical industry. But most recently, Berkshire Hathaway has cut its position for a second quarter in a row.
The holding company sliced 10% off its ABBV stake in Q2, unloading 2.3 million shares. That follows a reduction of 2.7 million shares, or a bit more than 10%, in the first quarter of 2021. AbbVie now accounts for 0.8% of Berkshire's equity portfolio, down from 0.9% at the end of Q1.
The pharma giant is best known for blockbuster drugs such as Humira and Imbruvica, but analysts are also optimistic about the potential for its cancer-fighting and immunology drugs.
"AbbVie has diversified its revenue and substantially expanded its product portfolio through the acquisition of Allergan," writes Argus Research analyst David Toung, who rates the stock at Buy. "The current portfolio includes a growing oncology franchise anchored by Imbruvica and Venclexta, along with two growth drivers in the immunology space – Skyrizi and Rinvoq."
Another thing that puts ABBV among classic Buffett stocks is the biopharma firm's storied dividend history.
AbbVie is an S&P 500 Dividend Aristocrat, by virtue of having raised its dividend every year for nearly half a century. Even better, its current 4.4% dividend yield is one of the highest in the S&P 500, and multiples better than the index's own yield of 1.3%.
5/15
Bristol Myers Squibb
Action: Reduced stake
Shares held: 26,294,266 (-15% from Q1 2021)
Value of stake: $1.8 billion
Warren Buffett reversed course on Bristol Myers Squibb (BMY, $68.68) for a second consecutive quarter, cutting Berkshire Hathaway's stake by another 15% in Q2.
Sign up for Kiplinger's FREE Investing Weekly e-letter for stock, ETF and mutual fund recommendations, and other investing advice.
Buffett shed 4.7 million shares in the pharmaceutical giant during the second three months of 2021. That follows a 7% haircut in the first quarter after Berkshire Hathaway had bulked up over the previous two quarters.
Around this time last year, Buffett was just getting into BMY, initiating a stake of almost 30 million shares worth $1.81 billion during the third quarter of 2020. He followed that up by adding another 3.4 million shares in Q4, an increase of about 11%.
The investments followed BMY's late 2019 acquisition of pharmaceutical giant Celgene, which was thought to be a big part of Buffett's attraction to the stock. The deal brought in a pair of blockbuster multiple myeloma treatments: Pomalyst and Revlimid, the latter of which also treats mantle cell lymphoma and myelodysplastic syndromes.
That's kind of par for Bristol Myers' course. A long track record of successful acquisitions has kept the pharma company's pipeline primed with big-name drugs over the years. Among the better-known names today are Coumadin, a blood thinner, and Glucophage, for type 2 diabetes.
But if the past two quarters of selling are any indication, Buffett seems to have reset his expectations for BMY going forward.
6/15
Marsh McLennan
Action: Reduced stake
Shares held: 4,196,692 (-20% from Q1 2021)
Value of stake: $590.4 million
Berkshire Hathaway sold a sizable chunk of Marsh McLennan (MMC, $153.57) in Q2 – a reversal of the previous two quarters in which it initiated and then built on a position in the insurance company.
Berkshire has plenty of insurance exposure in its core operations, including Geico, General Re, MLMIC Insurance and Berkshire Hathaway Specialty Insurance, among others. But up until recently, they've never been a major factor in its equity portfolio. In fact, Buffett dumped what little of his Travelers (TRV) stake remained in early 2020.
The wind had changed direction over the past couple quarters. Berkshire initiated a 4.2 million-share position in MMC worth just short of half a billion dollars during Q4 2020. It wasn't a major position, at just 0.2% of the total value of Berkshire's equity holdings. But by virtue of another 1 million shares or so purchased in Q1 2021, the stake had increased by 23% in just a few short months.
Cut to today, however, and Berkshire spent Q2 unloading a fifth of the MMC position it spent the past two quarters building up. The holding company sold more than 1 million shares, or 20% of its MMC stake, leaving it with just less than 4.2 million shares. The remaining MMC position, worth $590 million as of June 30, once again accounts for 0.2% of Berkshire Hathaway's equity portfolio.
7/15
Merck
Action: Reduced stake
Shares held: 9,157,192 (-51% from Q1 2021)
Value of stake: $712.2 million
It appears that Warren Buffett has had a change of heart when it comes to Merck (MRK, $77.93).
The pharmaceutical giant is a relatively new addition to the Berkshire Hathaway portfolio and a component of the Dow Jones Industrial Average. Like ABBV and BMY, Buffett first bought MRK in the third quarter of 2020. He bought another 6,294,333 shares in the company in Q4. At that point, the pharma firm accounted for almost 0.9% of BRK.B's equity holdings.
And yet over the past two quarters, Buffett has dumped a total or more than 20 million shares. In Q2 alone, BRK.B shed 9.6 million shares, of 51%, of its MRK stake. That followed first-quarter sales of 10.8 million, or 38% of the holding company's stake at that time.
The Merck position now accounts for just 0.2% of the Berkshire Hathaway equity portfolio.
Buffett maintains long horizons, but it appears that he has quickly soured on the storied stock, even as analysts remain bullish, for the most part.
Central to Merck's fundamental performance is Keytruda, a blockbuster cancer drug approved for more than 20 indications. Additionally, MRK has a favorable patent setup with no key brands losing marketing exclusivity until 2022. Keytruda is on patent until 2028.
The company is, however, undergoing a leadership transition. CEO Robert Davis succeeded Ken Frazier in June. Buffett is known to place a high premium on the management team running any enterprise. Merck also recently spun off its Organon (OGN) women's health business to shareholders. As we'll see below, Berkshire now has a position in OGN as a result.
8/15
Liberty Global Class C Shares
Action: Reduced stake
Shares held: 1,876,522 (-74% from Q1 2021)
Value of stake: $50.7 million
Liberty Global bills itself as the world's largest international TV and broadband company, with operations in seven European countries. And the company – represented via Class A (LBTYA) and Liberty Global Class C Shares (LBTYK, $29.16) shares – is one of Berkshire's bets on communications and media companies whipped up by billionaire dealmaker John Malone.
Given recent action in Liberty Global Class C (and, as we shall see, Liberty Global Class A) it appears that Berkshire is continuing to unwind portions of its Malone-backed bets.
Berkshire slashed its stake in LBTYK by 74% in Q2, parting with 5.5 million shares. The remaining stake of 1.9 million shares was worth a mere $50.7 million, as of June 30.
Buffett's investment in the Class A shares dates to the fourth quarter of 2013. Berkshire Hathaway picked up the Class C shares, which have no voting power, in the first quarter of 2014.
The move cut LBTYK's allocation in the BRK.B portfolio to an immaterial 0.02%.
9/15
Liberty Global Class A Shares
Action: Exited stake
Shares held: 0
Value of stake: $0
Buffett completely exited his stake in Liberty Global Class A Shares (LBTYA, $29.09) in the second quarter. The move follows a gutting of more than 80% in Q1.
The sales amounted to 3,359,831 shares, which comprised a mere 0.03% of Berkshire Hathaway's total portfolio value at the end of the first quarter.
Buffett first bought Class A shares in the fourth quarter of 2013, paying an average estimated price of $38.69. At the end of Q2, the shares traded at $27.16. No wonder, then, that Buffett has taken a hatchet to this Malone-linked bet.
10/15
Biogen
Action: Exited stake
Shares held: 0
Value of stake: $0
It looks like Berkshire Hathaway took advantage of an up market to rid itself of Biogen (BIIB, $343.37).
BRK.B exited its entire stake of 643,022 shares in the biotechnology firm, which it first bought in the fourth quarter of 2019. It was never much of a position for the holding company to begin with. Even at current share prices, the stake would be worth only about $220 million, and that's after BIIB gained 40% for the year-to-date.
Indeed, although Buffett has a history of making bets on the healthcare sector, the small position size always signalled that this might have been a pick from co-portfolio managers Ted Weschler or Todd Combs.
BRK.B paid an average estimated price of $296.73 per share for BIIB. That would give the investment implied upside of about 16% – if sold at current levels. However, if Berkshire sold into a spike in June that saw prices top out at $468.55, Buffett's gain would have been closer to 58%.
Biogen's fate is most heavily tied at the moment to its Alzheimer's treatment, Aduhelm. And lately, those fates haven't looked so good. The Food and Drug Administration in July called for an investigation into the recent approval of the Aduhelm and later narrowed its indications for use.
11/15
Axalta Coating Systems
Action: Exited stake
Shares held: 0
Value of stake: $0
Axalta Coating Systems (AXTA, $31.42), which makes industrial coatings and paints for building facades, pipelines and cars, joined the ranks of the Buffett stocks in 2015, when Berkshire Hathaway purchased 20 million shares in AXTA from private equity firm Carlyle Group (CG).
The stake made sense at the time. After all, Buffett has long been a fan of the paint industry; Berkshire Hathaway bought house-paint maker Benjamin Moore in 2000.
But the Oracle apparently got weary of the underperformance.
The S&P 500 has delivered a total return of 144% on the nose since the end of Q2 2015, when Berkshire entered its Axalta stake. AXTA, meanwhile, has been good for a 4% decline. Analysts have believed for years that Axalta was a perfect acquisition target for global coatings firms, but an M&A pop never materialized … nor did significant returns.
Berkshire was Axalta's largest investor as recently as Q4 2020, at 10% of shares outstanding.
12/15
RH
Action: Added to stake
Shares held: 1,791,967 (+2% from Q1 2021)
Value of stake: $1.2 billion
Warren Buffett has found a winner in RH (RH, $714.98), which many readers know as Restoration Hardware ... and he's not content to sit still on it.
Berkshire, which already is positioned in home furnishings retail via its Nebraska Furniture Mart subsidiary, added more exposure to the space with his Q3 2019 entry into RH, then made a considerable 41% addition to his stake to close out the year.
He has since fidgeted with the position twice in 2021, purchasing 23,900 shares of RH (+1%) in Q1, and adding another 35,519 shares (+2%) in Q2. Buffett has now become the third-largest investor by virtue of owning about 8.5% of all RH shares outstanding.
RH operates 106 retail and outlet stores across the U.S. and Canada. It also owns Waterworks, a high-end bath-and-kitchen retailer with 14 showrooms. While brick-and-mortar retailers have struggled mightily over the past few years thanks in part to the rise of e-commerce, RH has found success catering to the upper crust. And that success continued throughout the COVID pandemic as Americans, forced to work from home, decided to spend on improving their environs.
RH shares have more than tripled since Jan. 1, 2020, up 239% versus a 42% total return for the broader market. Shares are killing it in 2021, too, up 61% to the S&P 500's 20%.
Buffett hasn't said much about RH, making it difficult to tell whether this is his idea, or a project of one of his lieutenants, Ted Weschler or Todd Combs. But the stake does fit broadly with Buffett's worldview. Buffett stocks tend to be bets on America's growth, which is exactly what a bet on housing and housing-related industries is.
13/15
Aon
Action: Added to stake
Shares held: 4,396,000 (+7% from Q1 2021)
Value of stake: $1.0 billion
As we mentioned previously, Buffett loves the insurance business – he just hasn't been too keen on owning mere equity stakes in them. But in Q1 of this year, the industry accounted for two of his five buys, and his lone new position.
London-based Aon (AON, $279.67) offers a wide range of professional services, from insurance and reinsurance to pension administration and financial advising to health insurance.
Like most insurance firms, you won't necessarily expect profits to grow in a perfectly straight line year after year. But revenues have improved without interruption over the past four years, and net income is up in three of the past five years. That operational strength has led to superior returns against both the market and its peers. AON shares have provided a total return (price plus dividends) of 566% over the past decade, versus 305% for the S&P 500 and 354% for the SPDR S&P 500 Insurance ETF (KIE).
Aon continues to outperform in 2021, up 32% versus roughly 20% performances for the broader market and insurance industry. Buffett has rewarded that with a small addition to his current stake – a roughly 300,000-share purchase, growing the position by about 7%.
Berkshire hasn't exactly bet the farm on Aon. The 4.4 million-share position is worth just more than $1 billion, making it just 0.36% of equity assets. Nonetheless, it's one of the few bullish moves that Buffett & Co. made amid another quarterly torrent of sales.
14/15
Kroger
Action: Added to stake
Shares held: 61,787,910 (+21% from Q1 2021)
Value of stake: $2.4 billion
Warren Buffett continued to bulk up on Kroger (KR, $43.45), topping up BRK.B's position by more than a fifth after adding a huge chunk in the prior quarter too.
Berkshire Hathaway turned a few heads during the fourth quarter of 2019, when it initiated its 18.9 million-share position in Kroger. But given what was to come, it now looks like a savvy pick.
After all, the massive supermarket chain treated shareholders well during the worst of the pandemic and has continued to outperform in 2021. Indeed, shares are up by nearly 37% year-to-date.
Kroger operates roughly 2,750 retail food stores operating under such banners as Dillons, Ralphs, Harris Teeter and its namesake brand, as well as 1,585 gas stations and even 170 jewelry stores under banners including Fred Meyer Jewelers and Littman Jewelers.
And Buffett is extremely interested in owning more and more of KR.
BRK.B added 10.7 million shares, or 21%, to his Kroger position in Q2. That followed the purchase of 17.5 million shares – a 52% increase in the position – during Q1.
With nearly 62 million shares total, Berkshire Hathaway is the third-largest owner of Kroger shares, with its 8.3% interest coming behind only BlackRock (10.2%) and Vanguard (9.4%).
It's only a middle-of-the-pack position at just 0.8% of Berkshire's equity assets. But it certainly belongs. Unlike other recent new positions such as Amazon.com (AMZN), StoneCo (STNE) and Snowflake (SNOW), old-economy value play Kroger is right in line with Buffett's traditional interests.
15/15
Organon
Action: New stake
Shares held: 1,550,481
Value of stake: $46.9 million
Berkshire Hathaway came by way of its Organon (OGN, $34.33) stake through its ownership of Merck stock. The pharmaceutical giant – in which Buffett still owns 9.2 million shares – spun off its women's health business to shareholders in June, providing existing shareholders with one-tenth of a share in Organon for every MRK share they held.
As a result of the move, Berkshire found itself owning 1.6 million shares in OGN worth $46.9 million as of June 30.
Note well that Buffett sold more than half of Berkshire's stake in Merck over the course of Q2.
Organon, accounting for 0.02% of Berkshire Hathaway's portfolio value, is an immaterial position. Whether Buffett keeps it remains to be seen.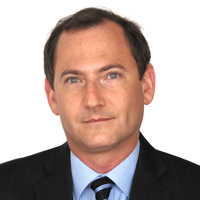 Senior Investing Writer, Kiplinger.com
Dan Burrows is Kiplinger's senior investing writer, having joined the august publication full time in 2016.
A long-time financial journalist, Dan is a veteran of SmartMoney, MarketWatch, CBS MoneyWatch, InvestorPlace and DailyFinance. He has written for The Wall Street Journal, Bloomberg, Consumer Reports, Senior Executive and Boston magazine, and his stories have appeared in the New York Daily News, the San Jose Mercury News and Investor's Business Daily, among other publications. As a senior writer at AOL's DailyFinance, Dan reported market news from the floor of the New York Stock Exchange and hosted a weekly video segment on equities.
Once upon a time – before his days as a financial reporter and assistant financial editor at legendary fashion trade paper Women's Wear Daily – Dan worked for Spy magazine, scribbled away at Time Inc. and contributed to Maxim magazine back when lad mags were a thing. He's also written for Esquire magazine's Dubious Achievements Awards.
In his current role at Kiplinger, Dan writes about equities, fixed income, currencies, commodities, funds, macroeconomics, demographics, real estate, cost of living indexes and more.
Dan holds a bachelor's degree from Oberlin College and a master's degree from Columbia University.
Disclosure: Dan does not trade stocks or other securities. Rather, he dollar-cost averages into cheap funds and index funds and holds them forever in tax-advantaged accounts.