11 Safe Stocks for Superior Gains
Finding safe stocks with the potential to deliver outsized gains can be challenging, but this list of names is certainly a good place to start.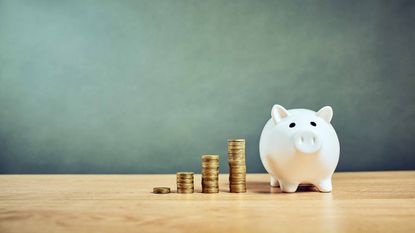 (Image credit: Getty Images)
Achieving outsized gains in the stock market is no easy task. Oftentimes, it requires holding unproven smaller capitalization stocks or those that exhibit heightened volatility, such as many tech names. These types of securities are certainly not for everyone. Thankfully, home runs can also be generated from less risky holdings, or "safe stocks," if you know where to find them.
To locate safe stocks that also offer worthwhile capital gains, we screened Value Line's database of nearly 6,000 equities, and focused only on those ranked 1 (Highest) for Safety.
Value Line's proprietary Safety rank measures the total risk of each stock on a scale of 1 to 5. The 1s are the least risky, while the 5s are the riskiest. The rank marries two of Value Line's other metrics – a company's Financial Strength grade and its corresponding stock's Price Stability score.
Financial Strength is a measure of the company's financial condition, and is reported on a scale of A++ (highest) to C (lowest). Larger companies with strong balance sheets and significant cash flows get the highest grades.
A stock's Price Stability score is based on a ranking of the standard deviation (a measure of volatility) of weekly percent changes in the price of a stock over the last five years, and is reported on a scale of 100 (Highest) to 5 (Lowest), in increments of 5. At present, only 136 stocks garner a top Safety rank. For the most part, these are some of the largest, most financially sound and stable companies that Value Line tracks.
For the gains portion of the screen, we looked at Value Line's 18-month appreciation potential. This unique measurement is a purely quantitative estimate. As the name suggests, it seeks to predict a stock's price over an 18-month horizon (from today) in terms of a range.
In addition to the high and low values of the range, the percentage difference between the current stock price and the midpoint of the range is provided. The percentage may be thought of as the most likely potential profit. The larger the percentage, the greater the possible price appreciation.
The quantitative formula behind the 18-month range includes a number of variables, such as in-house analyst estimates and per-share sales, earnings, cash flow and book value results. Currently, the median 18-month appreciation for the stocks in Value Line's universe is 12%. For our screen, we focused on only those stocks whose prices are expected to increase by at least 25%, or more than double the median.
Read on as we explore 11 safe stocks that are expected to deliver sizable gains within the next 18 months. These stocks, as a group, should fit nicely in most equity portfolios – particularly those that employ a rather conservative strategy.
Disclaimer
Data is as of July 21. Stocks are listed in reverse order of the expected 18-month appreciation, and then alphabetically.