6 Stocks to Buy as Delta Variant Cases Surge
COVID-19 cases have spiked recently due to a highly transmissible strain. Here's a list of delta variant stocks that could get a boost as cases continue to ramp up.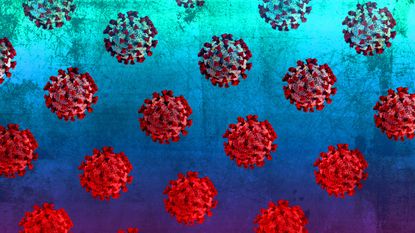 (Image credit: Getty Images)
There's been an alarming rise in COVID-19 cases in recent weeks, due in large part to the delta variant. While worries over this strain of COVID-19 has created market volatility alongside the spike in infection rates, it's also created some potential buying opportunities in stocks.
The delta variant, also known as B.1.617.2, was first identified in India late last year, but has spread to over 85 countries. It now accounts for over 90% of known COVID-19 cases in the U.S., according to the Centers for Disease Control and Prevention (CDC).
The Delta variant is problematic as it is more infectious and more effective at evading vaccines. Even in vaccinated individuals, the variant is highly contagious, which allows it to spread quite easily.
While most experts don't expect a repeat of the 2020 lockdowns, the delta variant could affect the economy and the equities market – especially considering several of the best stocks to buy in 2021 are directly tied to the recovery.
Individuals may spend more time at home and away from offices and social gatherings, which could slow the recovery in the job market and the amount consumers spend. This, in turn, could impact certain sectors, including consumer discretionary and consumer staples. Also, the global supply chain could become even more strained, which could affect a variety of industries, like semiconductors and automakers.
Investors should consider these six delta variant stocks that could thrive if the spread of the strain intensifies. We looked at stocks tracked by the Stock News POWR Ratings System, and focused on only those that received a Buy or Strong Buy rating from the pros based on the company's current financial situation and future prospects. We then homed in on companies best suited for another prolonged COVID flare-up. Check them out.
Disclaimer
Data is as of Aug. 11. POWR Ratings work on an A-B-C-D-F system. Stocks are listed in order of lowest to highest overall rating, and then alphabetically.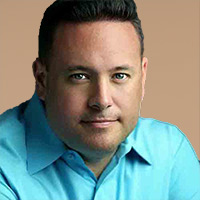 Contributing Writer, Kiplinger.com
David Cohne has 20 years of experience as an investment analyst and writer. Prior to StockNews, David spent 11 years as a consultant providing outsourced investment research and content to financial services companies, hedge funds and online publications. David enjoys researching and writing about stocks and the markets. He takes a fundamental quantitative approach in evaluating stocks for readers.