12 of Wall Street's Newest Dividend Stocks
Data shows dividend growers and initiators tend to outperform the broader market. Here are 12 new dividend stocks to consider.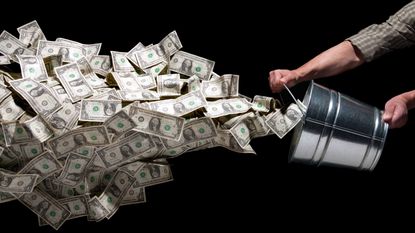 (Image credit: Getty Images)
Skyrocketing inflation has spurred demand for investments that can keep pace with rising prices. This includes renewed interest in income-paying investments, including both old and new dividend stocks.
"If inflation is here to stay, I believe dividend growth stocks are likely to outperform," says Denise Chisholm, director of quantitative market strategy for Fidelity. Her research, which focuses on stock performance during periods of high inflation, found that stocks with rising dividends outperform the broader market.
And a firm's ability to pay a dividend is a sign of quality. Companies that initiate new dividends join an elite group whose members stand out for their generous cash flows, solid balance sheets and commitment to creating shareholder value.
"Initiating a new dividend is often a sign that a company has matured into a stable and more durable business and one that's a lot less likely to disappoint," says John Del Vecchio, forensic accountant and co-manager of the AdvisorShares Ranger Equity Bear ETF (HDGE) says.
The data supports these assertions. A study by Ned Davis Research found that dividend stocks have experienced the highest returns relative to other stocks since 1973 while exhibiting significantly lower volatility.
Between 1973 and 2021, dividend growers and those that initiated new dividends produced an average annual return of 10.7% and a standard deviation of 16.0%. Over this same period, the S&P 500 generated an average 8.2% annual return and a 17.5% standard deviation. The average annual return for non-dividend stocks was even lower, while the standard deviation was higher.
Despite a U.S. economy that is hindered by supply-chain challenges, worker shortages and rising prices, some companies are prospering in the current environment and showcasing their strength by initiating dividends.
Here, we take a closer look at 12 new dividend stocks. Not every pick is necessarily a recommendation, but this list of recent dividend initiators may certainly be a good starting point for further research.
Disclaimer
Data is as of May 5. Dividend yields are calculated by annualizing the most recent payout and dividing by the share price.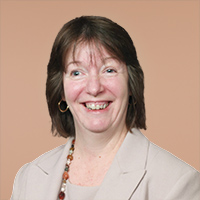 Contributing Writer, Kiplinger.com
Lisa currently serves as an equity research analyst for Singular Research covering small-cap healthcare, medical device and broadcast media stocks.