6 Stocks Rewarding Investors With Generous Buybacks
Share buybacks have been big in recent years, and these six firms are repurchasing impressive amounts of their own stock.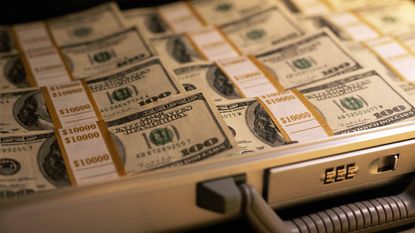 (Image credit: Getty Images)
Stock buybacks for 2021 might exceed $1 trillion according to preliminary data from Standard & Poor's. That's a big number.
To put it in context, the market capitalization of the New York Stock Exchange (NYSE) at the end of December 2021 was $27 trillion, suggesting that about 4% of shares are being repurchased.
But it's not the size of the buybacks in any given year that gives them importance, rather the fact that this action is a steady drip that takes shares off the market and provides upward pressure on earnings per share. And this, in turn, pushes stock prices higher.
To see this constant shrinkage in black and white, consider that today's NYSE aggregate market cap is just about the same as it was in 2014. So, even though the NYSE Composite index has nearly doubled since 2014, the overall market has stayed the same.
At the company level, the impact from these stock buybacks can be even more dramatic. Many firms, rich with cash, throwing off more from operations, and with adequate resources to fund capital spending, have no need for any more cash. This has allowed them to shrink themselves over time and has enabled even modestly growing organizations, say like railroads, to deliver spectacular total returns.
Nirvana for stock market investors, anyway, might be fundamentally superior companies that are actively reducing their share counts and pushing up their earnings per share. Below, we take a closer look at six such companies actively involved in stock buybacks.
Data is as of March 22. Dividend yields are calculated by annualizing the most recent payout and dividing by the share price.